So we have to do things on the cheap since we are a one income family and I am in the process of digging ourselves out of debt while at the same time making some upgrades to our house. But I wanted to share our garden last year but being the horrible picture taker and sharer I am just getting around to it.
So this is last years putting it together. I never did take any of what we produced although I don't think we did too bad at all. We had zero expectations so I thought we did good.
Hubby putting the mixing the horse poo, with our compost soil, etc.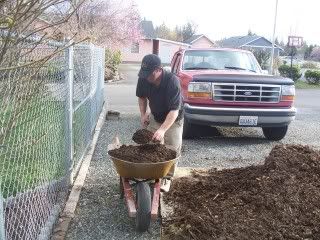 And our pots and planters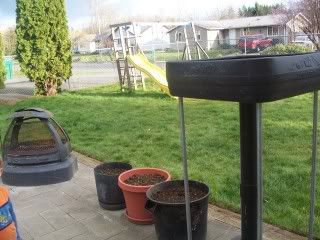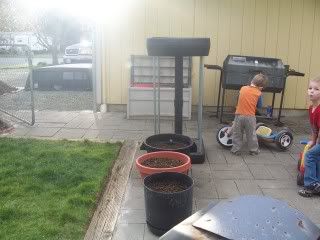 And this year we did raised beds. I'm not sure if DH is going to attempt to make more or what. I don't think our soil is very good this year.