here we go!! Things are moving along finally! i replanted a lot of the pallet garden, and in just a few days life was sprouting!!! Please don't judge on my weeds HAHAH! I haven't got out there yet this week!
The garden! Back sad little plants are the punkins, and the watermelons trying to grow. Middle is the squash (zuchinni) and the front are the maters

Shot of the blossoms on one of the squash plants. I am going to be up to my EARS when these things start growing!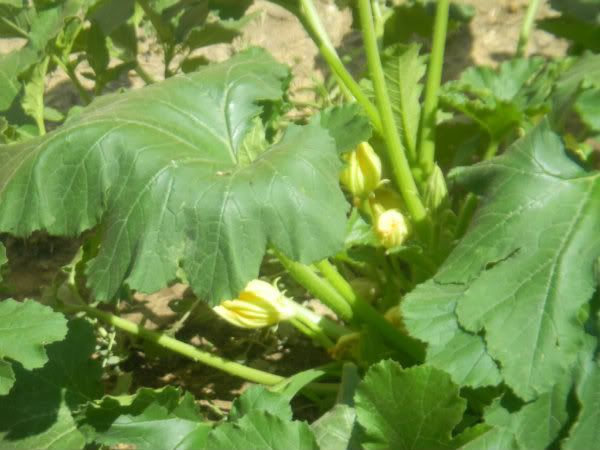 One of may baby Romas... I actually pulled a red one yesterday and ate it! DELICIOUS!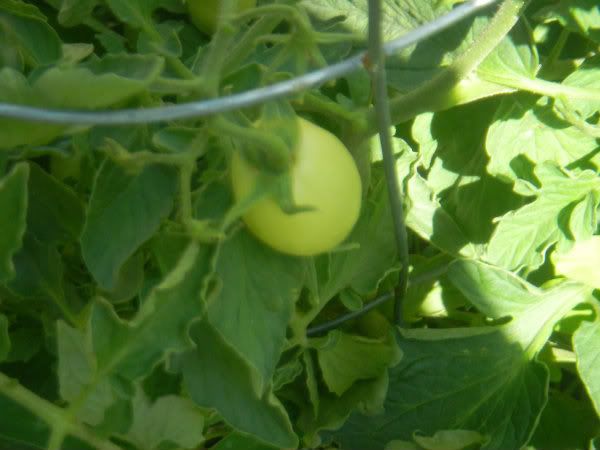 Baby watermelons. I honestly thought they were a loss. But with extra water and TLC they are going and growing! Might have some fall melons LOL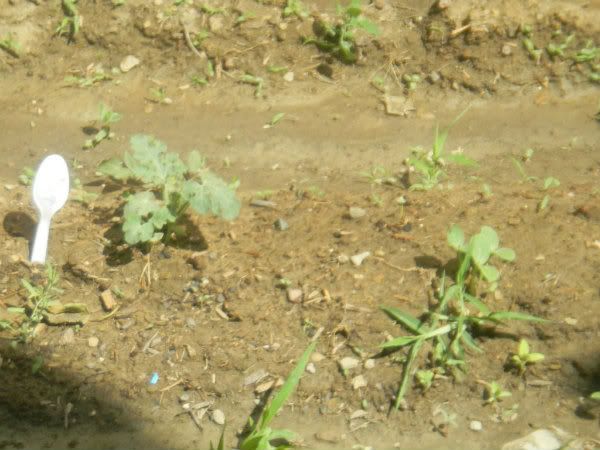 green onions! I had these planted before I left and they never grew. I replanted, and WOOP! I think my neighbor just did not water as often as she let on!

Baby Parsley! I did not mess with this after I got home. I just kept watering thiking, MAYBE? and YES! It came up finally! again. lol.. water!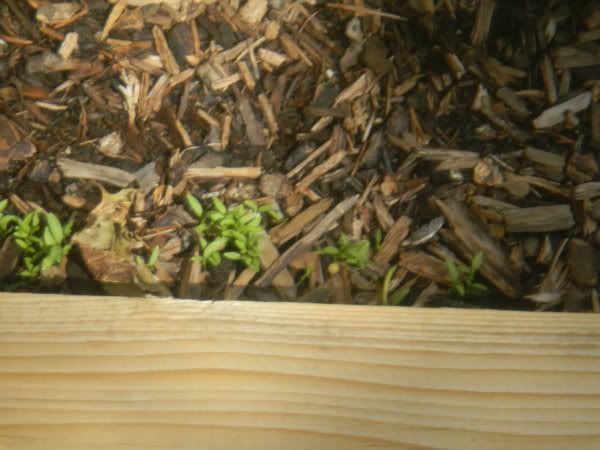 This is my second go of radishes! Oh they grow so fast, and are just DELICIOUS. The heat just makes them so dang good! The kids spilled the rest of my seeds, so I will go and buy a few more packs and just keep planting until they wont let me anymore LOL!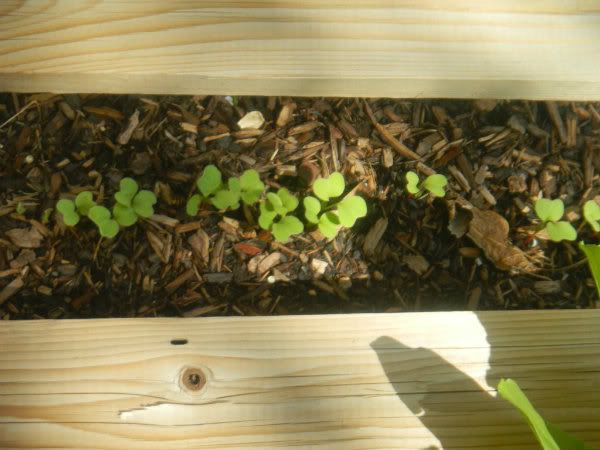 This is my Brussel sprout plant! And beside (underneath) it is my basil. I am rather proud of this LOL! But I admit the way sprouts grow just gives me the creeps!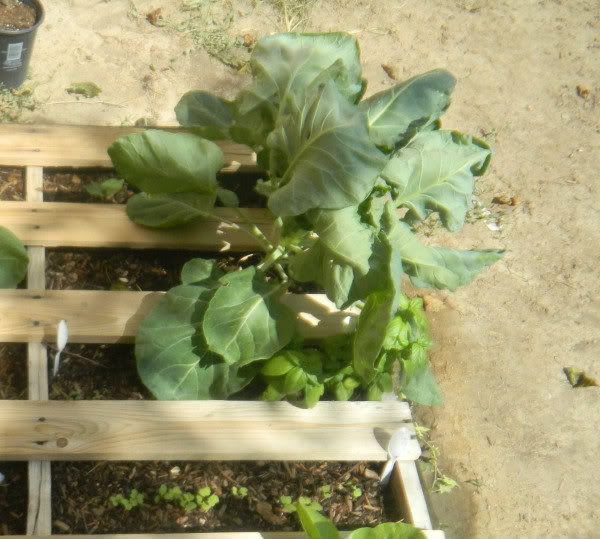 FOR COMPARISON: This is what it looked like the end of May before I left!! What a change!
thanks for looking!
Welp, after a 2 week vacation my plants did pretty good! My neighbor did her best, but there were a few things that were negectled.
I lost strawberries and bell peppers and the giant cabbage and the lavender... they all died.
My green onions never popped at all!! And I lost a few herbs too...
Tomatoes, squashes, pumpkins, radishes and brussel sprouts are going gangbusters! I might even have a bumper crop this next month LOL!
Watermelons are TRYING so hard to go, but they just don't wanna get bigger :/ I am keeping everything crossed.
And, finally... I have 3 heads of lettuce out of 3 rows planted. The Spinach never popped, but I planted that directly before I left so there might still be a small chance that something will go!
And that's it! I am having camera drama right now and I am a bit leary of taking pics. When I get a few more answers then I will be brave and post some for y'all!!!
YAY!!!
I should be around more regular like!