I still haven't been able to get a video but I know some of you have and thought we could make a thread for milestone pics and/or videos.
So, here's one of Delaney's: teeth - they are trying hard to break through the surface but haven't done so yet!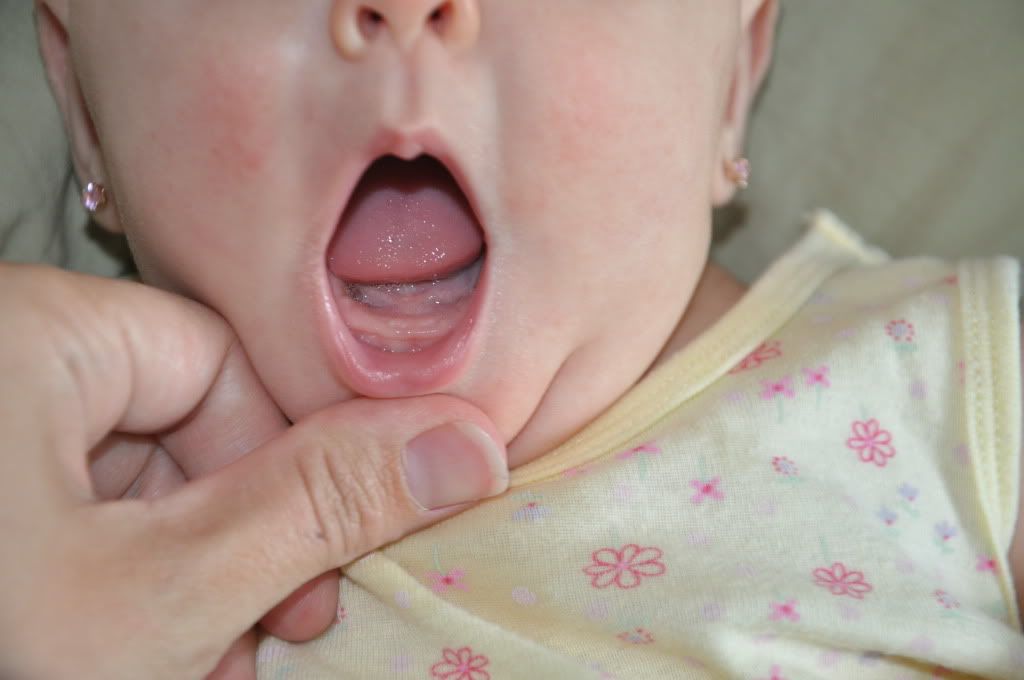 Share Share Share! This board is SLOW these days!!!!!