My sweet Delaney will be a MONTH old tomorrow! I just can't believe it!
It's going by so fast and she's already getting so much bigger - ok, well she's still tiny but I can definitly see a difference! lol Here are some pics
she loves this little cocoon - i needed to test out the size for an order and she just snuggled right in

wide awake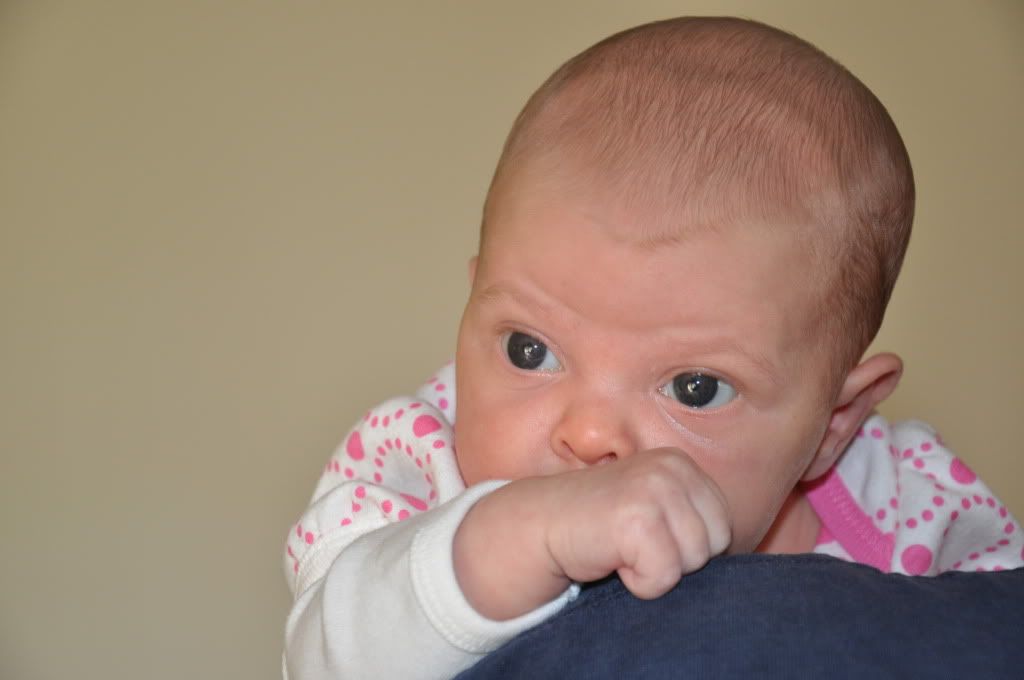 fast asleep on nana


love this one!