Last night after reading about the multiple BFP's on here I has serious POAS urges...hah PLUS, I have been wondering my my bb's have been hurting SO bad...I have never had this symptom before but they feel like they are going to fall off! It took me like 15 mins to find my tests ...which drove me nuts bc once I decided I was going to test I had to go pee so bad...I hadn't gone for like 6 hours. So once I tested there was such a squinter I dont think I could even get a picture of it to post for you guys, but its definitely there and its definitely pink tinted...I tested again this morning and its still super faint, but came up a bit quicker. I am going to get a FRER even though I have about 50 home internet tests...and I will hopefully be able to post a pic of that! - scratch that I think I may have gotten a picture of it.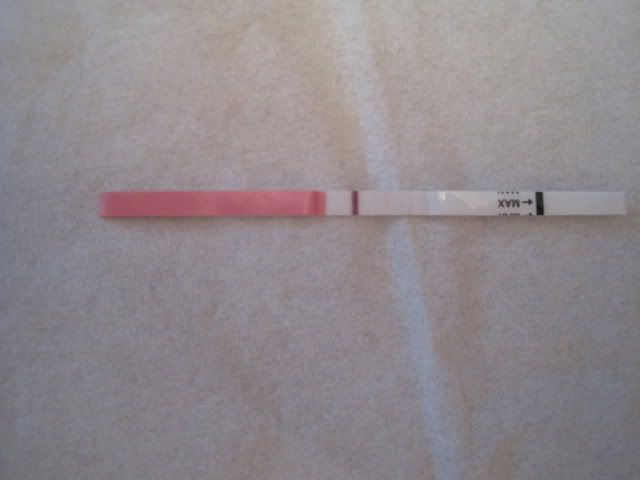 Can you see it??
I am so happy, but also super nervous. It has taken me 6 months to get pregnant since my last m/c and next week would have been my original due date from my first m/c last year. Please send some prayers our way and some sticky dust..but mostly prayers
I have felt good about this month for some time..so hopefully all stays well and we get to welcome our new one in Jan!
My EDD is coming up as Jan 21st!
also...if you are the friend of my sister reading this...please dont say anything...we will probably keep this a secret for a few months if possible...thank you very much!
OH I'M SO EXCITED!!!!!!