We finally received the cd with the NT u/s pics on it in the mail today. They wouldn't give me a picture; instead I had to order this cd and pay $30. On it, there is only one full picture of the baby. Pretty anti-climatic, let me tell you.
But, here we are, baby at 12w6d: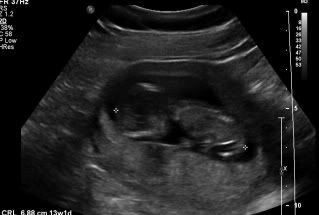 Baby was sleeping like a rock, and even walking around to get it to wake up only resulted in the face plant above. But it was enough to get the fold measurement.