This morning, I used my FMU and peed on a First Response. I thought if I held the test a certain way in the light, I could see something faint....But it was a lot of work to see it, and when I saw it, it was very very very paint. Possibly and evap line? That is this first picture....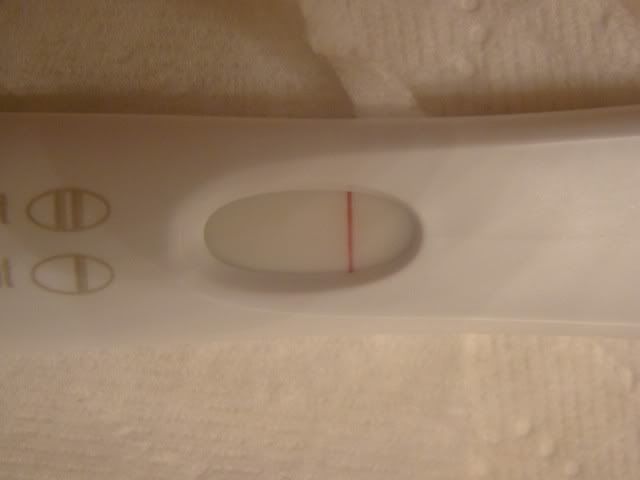 I didn't pee again until 12:30 or 1 (so held it for 6 hours), and I did get a faint line on a first response.... that is this picture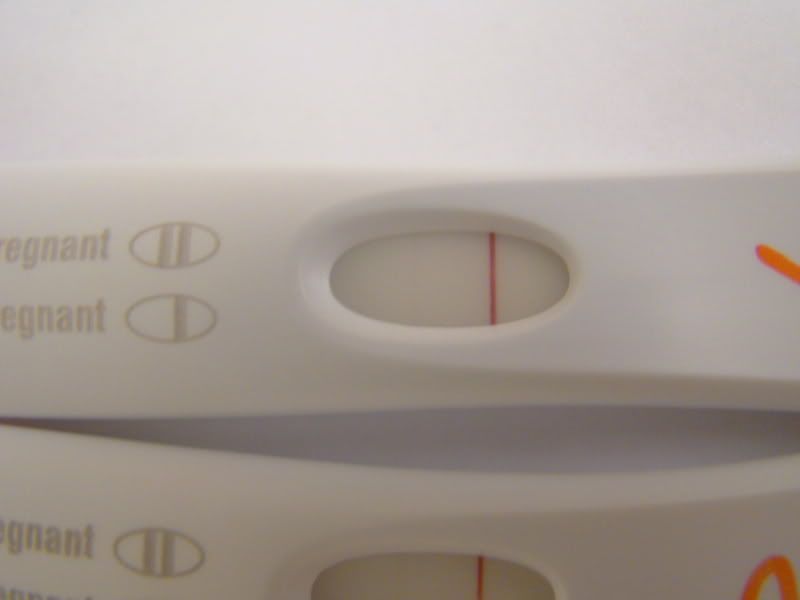 I drank a bottle of water and part of a smoothie, and peed on a first response at 4:00pm... Initally, the line was lighter than my 12:30 test, and my mom and sister were concerned, because this line was not dark at first...It got dark over time. I do not know if the test should have been darker, considering I held my pee for a shorter amount of time....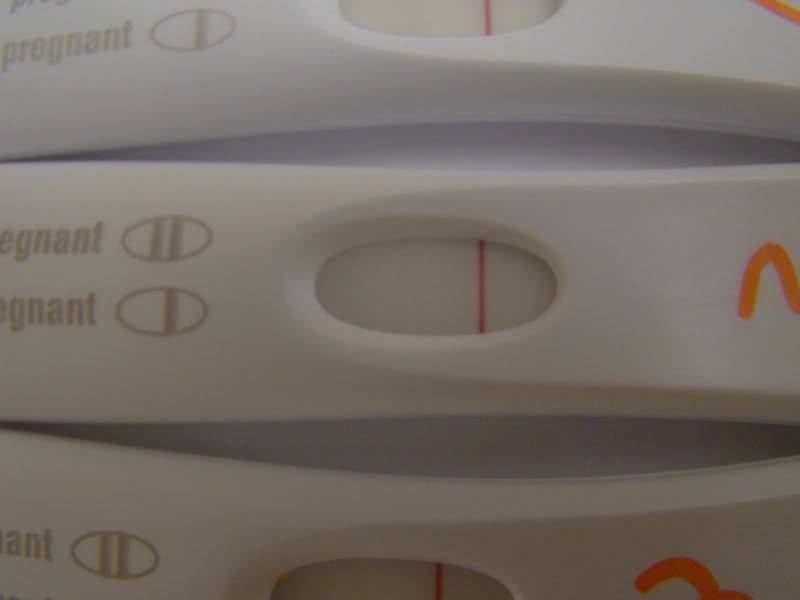 I held my pee again from 6:00-9:00pm. This is the line I got at 9. It looks ok to me... My husband is pretty confident. I think my mom and sister are too, but they are hesitant, because I just had a long, drawn out miscarriage earlier this year. This is only the second month I have tried to get pregnant. What does everyone think? I think I am pregnant....I am just hoping it doesn't turn out to be a chemical pregnancy...My period is due wednesday...so I guess I am 10dpo