I GOT MY RING!!!!!!!!...............................
SO and I had a night away on Sat night, had a 30th to go to out of town...
I thought it would be nice to head to the beach on Sat when we got there...As we hadnt been out to this particular beach before...
We were up in the sand dune laying in the sun...I decided I could get some really nice photos from up there....So I was clicking away on the camera...And he walked down onto the beach...
I hadnt even noticed he had gone until I saw him down on the beach...saw him writing something in the sand, I read 'Merry' and thought he was writing merry xmas...so went back to taking photo down the beach...
I looked back to see that the second word wasnt xmas or christmas that in fact it was a BIG....MARRY ME BABE....And there he was standing there with my ring!!!
Of course I ran down onto the beach and wrote YES!!!!....
Soooo YAY!!!!....its finally happened!!!!
I have photos and will upload when I get a chance!!!
Oh Ive had the chance now HAHAHA....here they are!!!
Me totally unaware of what he had planned...sitting up in the sand dunes...

He handed me the camera, so started doing what I always do and click clicking the camera taking photos of the beach...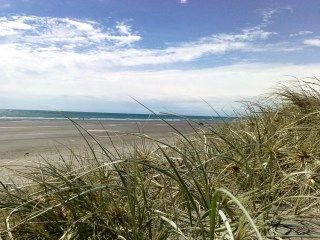 I looked up to see he had walked down onto the beach...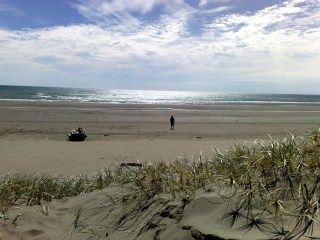 Writing his message, I had just figured out what he was writing...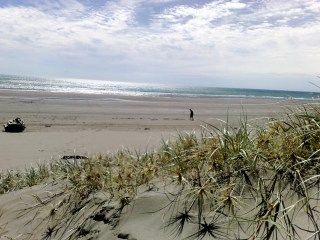 All written....And holding out the ring!!!...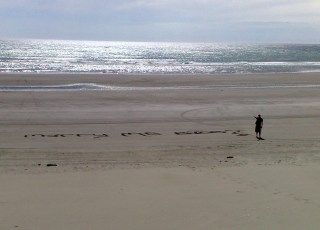 The ring in question...

Happy!!!!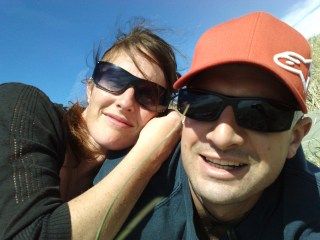 Got a close up of the ring as best I could!!!