You're going to see a lot of her monkey pajamas, she loves her monkey pajamas so much i had to buy a nightgown with the same print so she doesn't cry when they are in the wash.
First of all IT'S HOT! This pic was about a month ago when we were getting dinner.
we started the summer with this bathing suit but she's already outgrown it
Maddison loves her pool and her sunglasses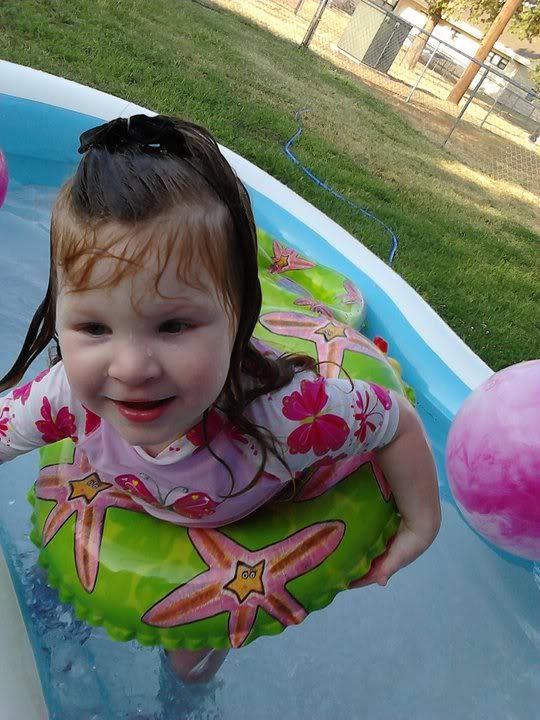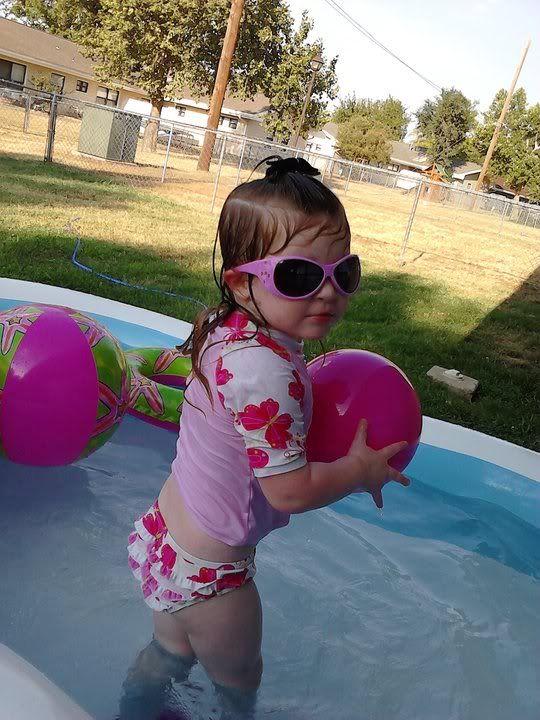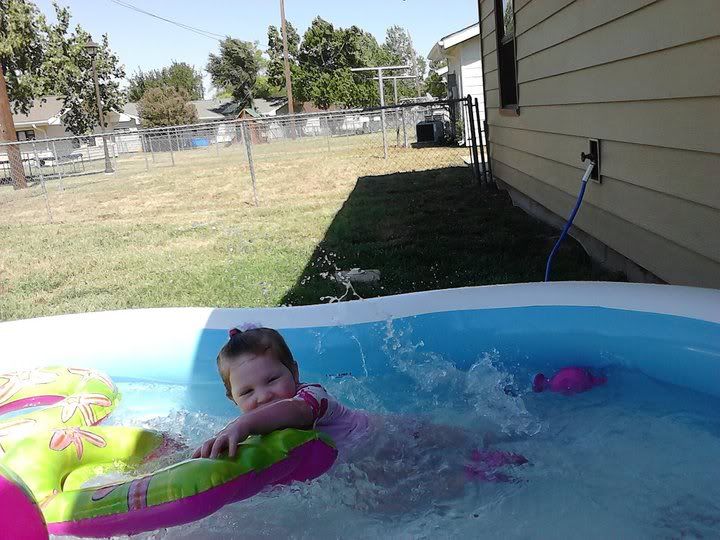 she loves her monkey pajamas
our neighbor gave us a trike
She can write the word "hi" as well as the letters A, T and F and she can draw a face!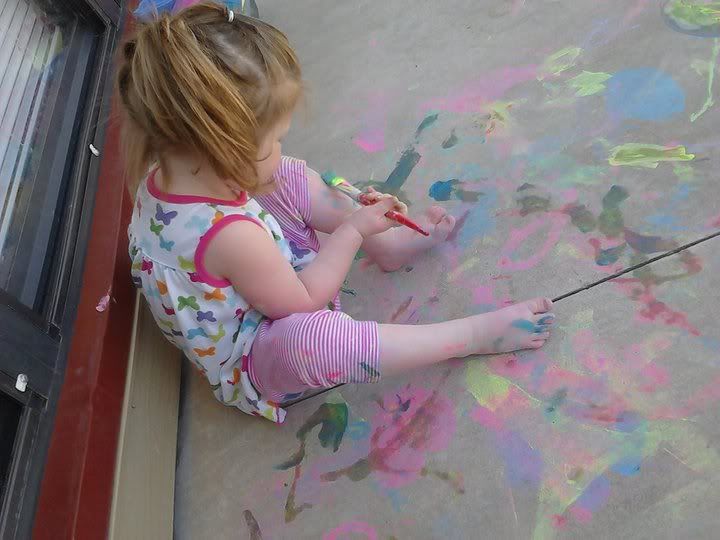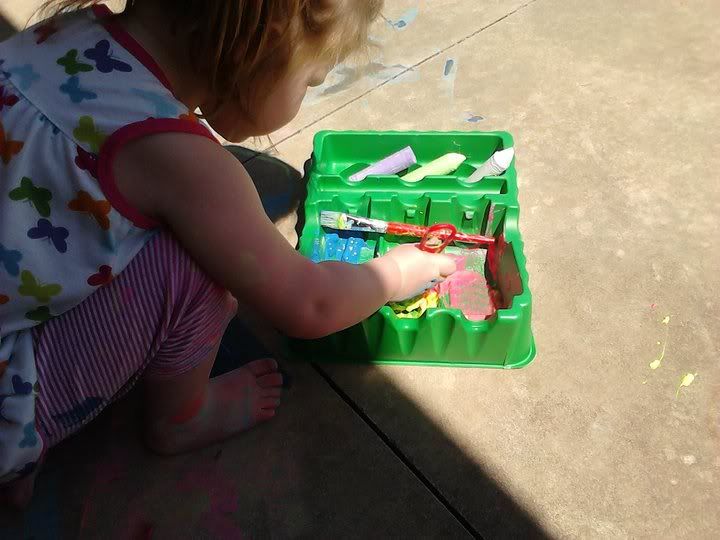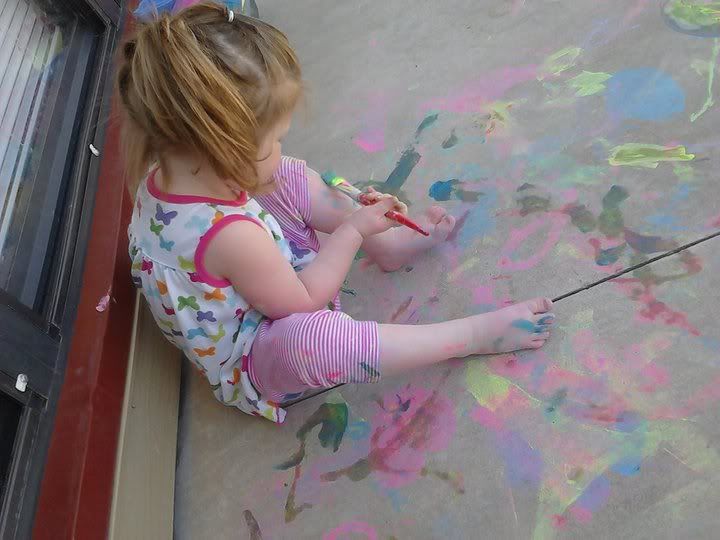 She loves Nyan Cat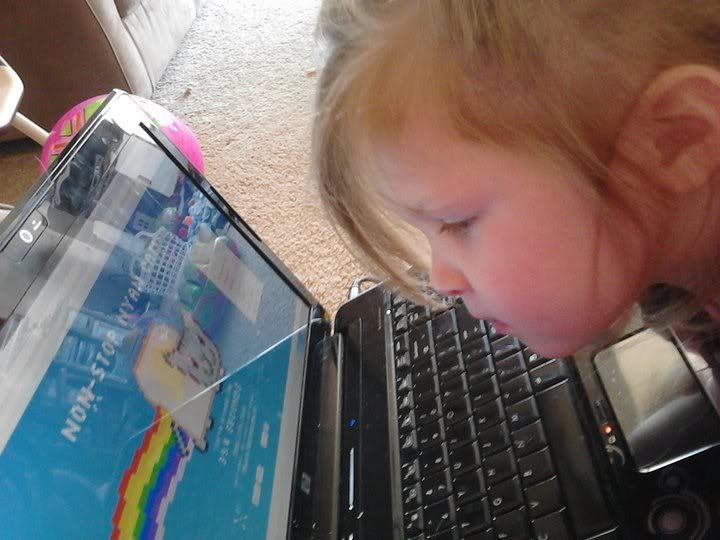 She's grown so much!