Well I did it...I got all motivated over the weekend and got our tree up...its child proofed and all HAHAHA...Unfortunately we have already had a breakage...Liam (the one I didnt think I had to worry about) grabbed one and dropped it and SMASH glass and water everywhere....YES it was a snow globe one
Anyway heres some pictures...they havent come out very well and I have had to make it a shorter tree as it on top of our fire place and touches the celing....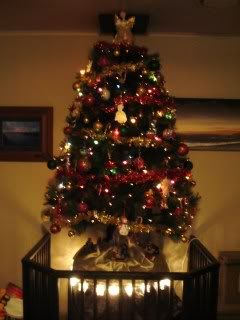 Ive set up some things under the tree for the little ones to look at...Im going to add another string of fairy lights under the tree to light up these things...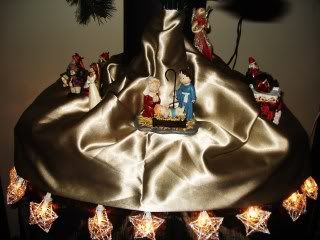 This was my snow globe one, BEFORE Liam got his hands on it...:(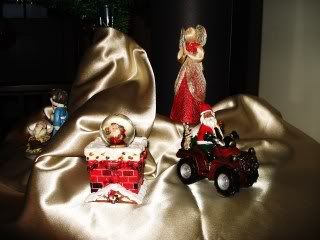 And Liams favourite one...Santa on a 4 wheeler...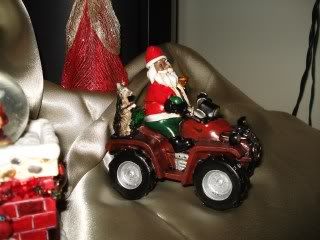 And a little video of my FAVOURITE xmas thingy....just click on the photo to view!!!