This board is kinda slow lately, so just wondered what everyone did for halloween!
I know a lot of us have kids already, so show us their costumes!!
This is the first Halloween Kevins been home (He used to work swingshift) so... we took Brody to the pound to pick out a kitten! And then took him "trick or treating" to Kevins parents, my dad didnt even CALL us so i didnt even take him over there.. ooops... Then we took a huge thing of fall flowers and a card to my grandma and left it on her porch (Shes really sick
) I always spend EVERY halloween with my gma- because it's a really bad day for her (the anniversary of my gpas death) so it was really sad not to be with her this year.
Then we took B to mall to TOT with my best friend and her daughter... then got a pizza and came home
Nothin too exciting but it was really fun actually! This is the first year he's actually been into it.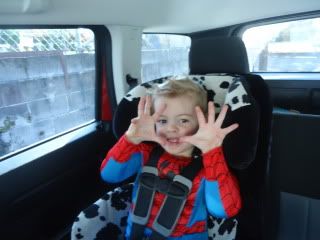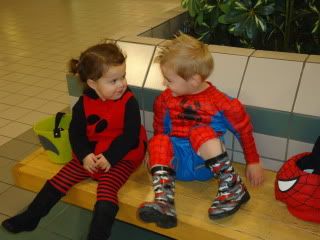 Haha and thats the new baby kitty! Brody keeps calling her "witch"