I have been waiting impatiently to find out the gender of the baby before I started buying anything. But I decided the other day that the baby seat I want is cheaper on ebay and so I started to follow and a bunch and bought one today for about half the regular price if I were to have bought from the company. I bought it in orange and have decided if it is a boy that is perfect, if it is a girl then I will buy the pink seat replacement fabric and use it with the orange as a backup.
I had one of these before but got rid of it and never actually used it with my own baby but I did use it with my nephew for a bit and he loved it so I hope this baby loves it as much.
It is a mamaroo seat from 4moms.com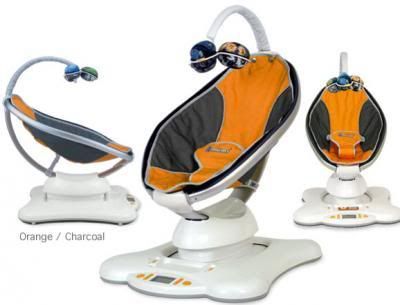 Now I only have 3 expensive purchases left and then all the rest is stuff under $100 which makes me feel better. A lot of my stuff will come from product reviews for companies on my blog I am just waiting to find out the gender before I start getting in touch with all my contacts so I am not overly concerned but I do know I will still be putting money out and that worries me because still baby #5 I got rid of everything and am starting from ground zero except for a crib.