Hooked up to oxygen, and IV
A day old, after they took him off the oxygen and IV. Took about a day n a half after he was born to be able to come into our room.

Yesterday, with his eyes open checking everything out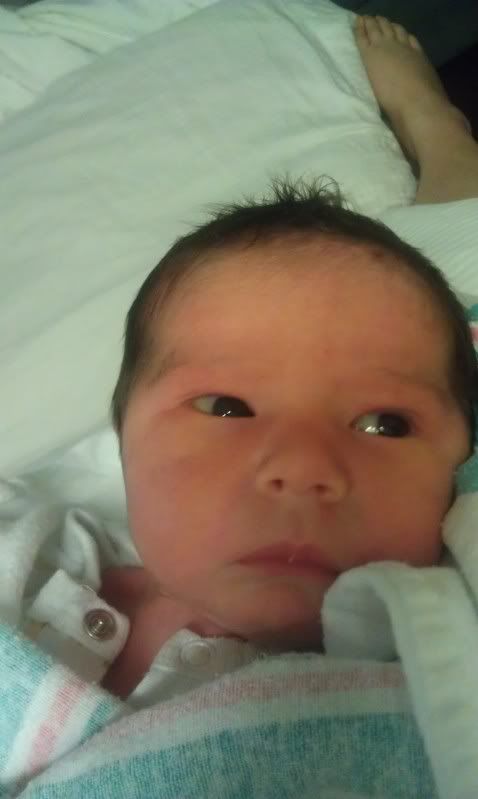 We are going home in a little bit. Zachariah developed jaundice and has to be on a bili bed until tomorrow. He has a doctors appointment then, hopefully he won't have to be on it after that. Nursing is going good. my milk came in and he nurses like a champion!
Sorry the pics are so big. I'm doing this from my phone and cant resize.
I'll update more when I'm feeling better