You can read his birth story HERE
Beware, its extremely long!!
Here's a pic of him in his carseat when we left the hospital..........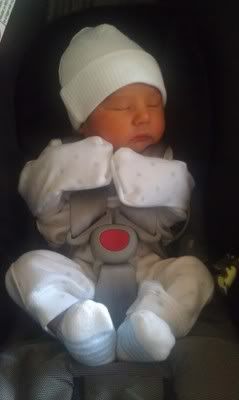 a bunch of random pics I've taken since we got home......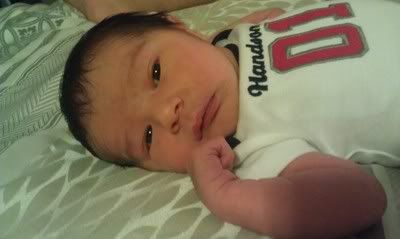 This is a picture of Zach and Charlie (Lorah's little girl who was born the day after Zach, Yes we know each other in real life! LOL)

and.....my last belly pic before I was induced!