We had a lovely day, with pressies in the morning and lunch time party at a family restaurant here call Cobb'n'Co....
Morning pressies with us and Gran turned up too...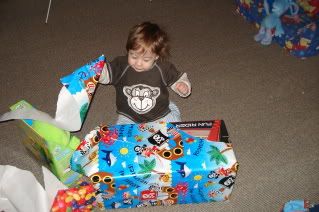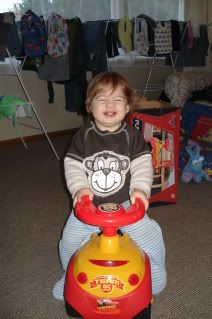 The birthday party was a shared one...
As you all may remember it was a race to the finish line between my sister and myself and she won by 16hrs :rolleyes:.....My nephew was born the day before...So this is Charlie and Quinns 1st Bday!!!...I think we will share many more parties in the future as it was fun and made it sooo easy!!!
My two boys looking ever so handsome, well I think so anyway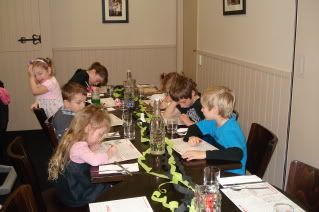 More Pressies...FUN FUN!!!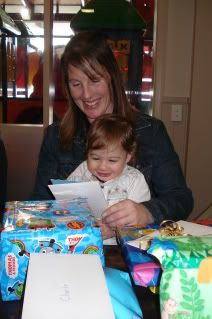 Charlie was so proud of himself eating his chips with a fork...
The AWESOME cakes...I made the cakes (the easy part HAHAHA) my sister decorated them...We loved them!!!...the yellow snot was the input from our other sisters 5yr old daughter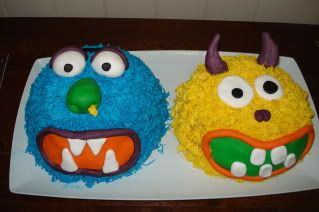 The kids all had a blast playing together...most of these kids are my nieces and nephews, apart from the cheeky little one she my best friends daughter
Opps got a bit carried away with the pics HAHAHAHAHA!!! Oh well hope you enjoyed sharing a wee part of Charlies 1st bday