My mom lives (and I grew up) right across the street from the ocean, and I couldn't wait to see how Clara liked it! We went to visit last weekend and Clara has decided that the sand is awesome! Yay! Now I can't wait for it to get warm enough to go swimming!
Here's a few pics:
Checking it out from the sling:

And then from mommy's lap: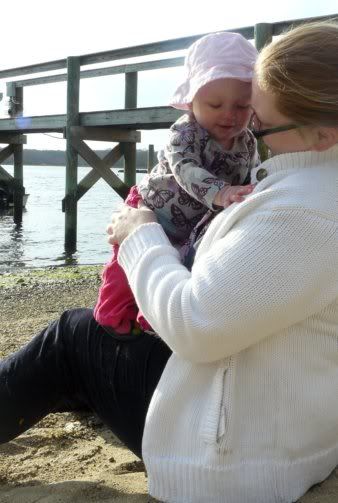 Of course, the sand immediately went into her mouth :rolleyes: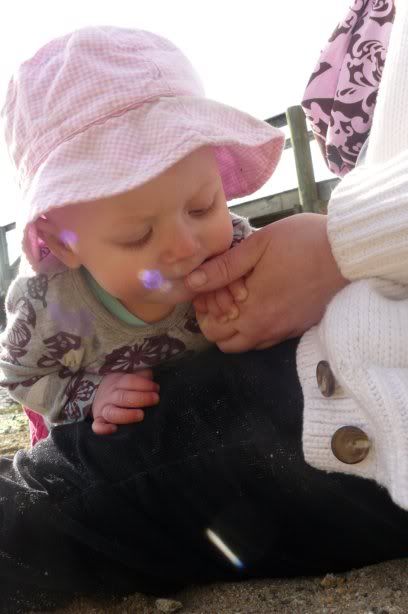 Yay beach!