Here we go... round two.
A little grumpy this morning when Mommy took a photo before giving me some morning boob...

Ahhh feeling better after a snack... playing with the cool bubble gum machine toy.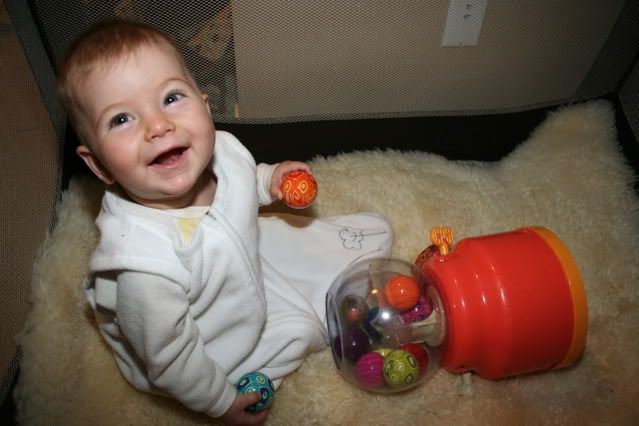 Big brother wanted to play too!

Yummy breakfast of strawberries, toast and bananas... washed down with water...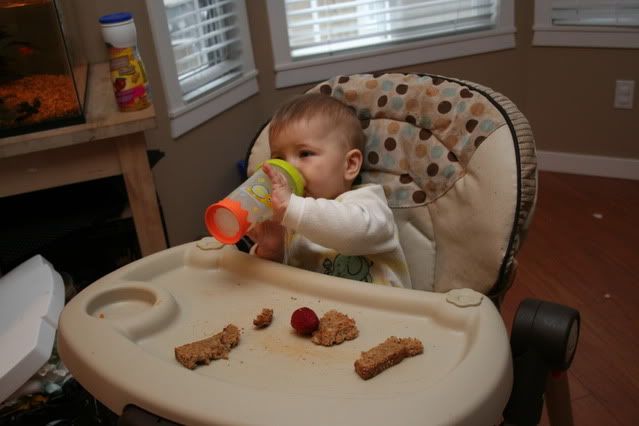 Mommy dressed me up in the dress she made for me...

Went to visit Harrisons friend Lucas...
We played outside.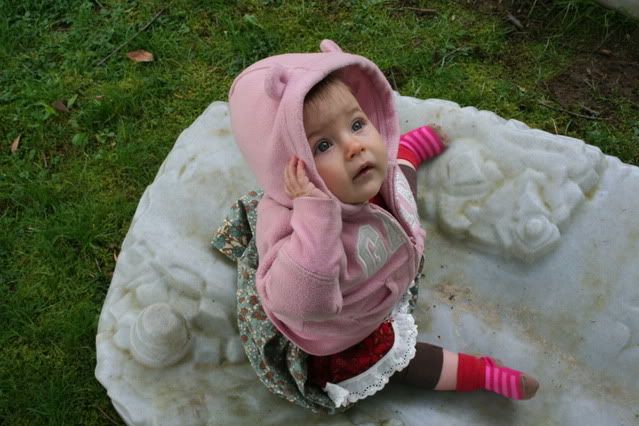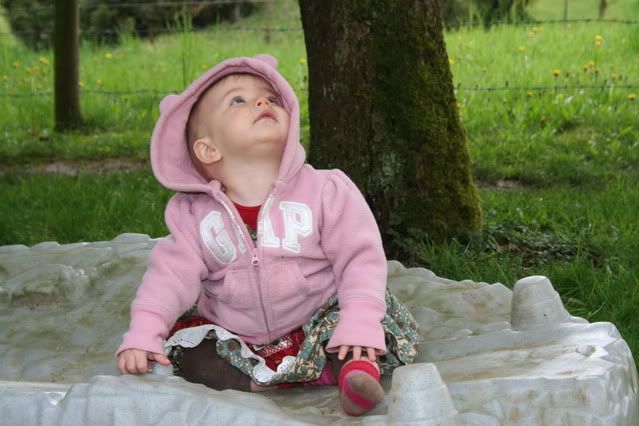 I'm so big crawling around everywhere...

Hanging out in the barn. One of the cows had a baby calf last week...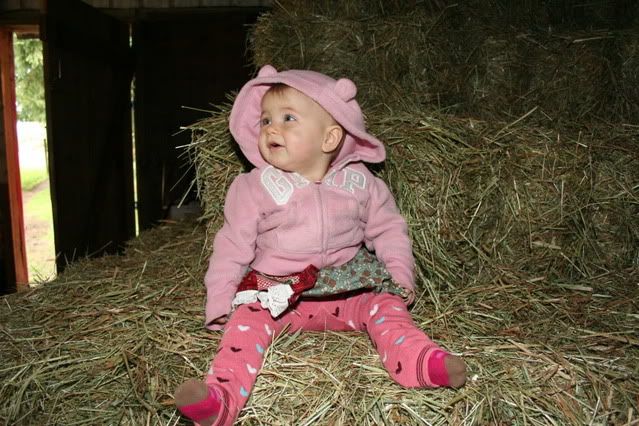 Mom forgot to take pictures for a few hours... I had lunch and a nap.
Then we went to the hospital to visit Oma... My Great Grandmother... She broke her hip.
Mom forgot her camera. Thank goodness for cell phone cameras.

And then Mom forgot all about DITLO... which is too bad because Big brother and I went for a nice long walk in the wagon. I had a delicious dinner , cuddled, read books and then went night night. Oh well... part of my day is better then none of it.