Well today did not end up quite like I thought it would!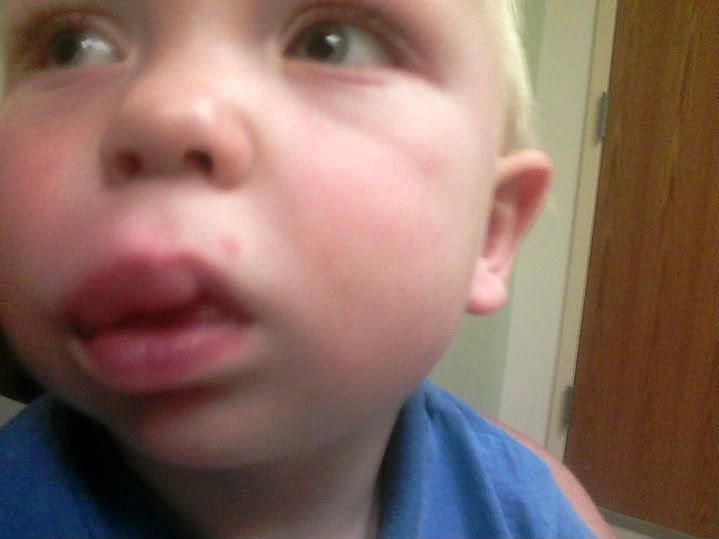 Thats right...my baby is allergic wasps (bees, whatever)
He got stung this morning, and swelled up within 2 minutes. Praise GOD that he did not have life threatening symptoms... benedryl and steroids took the swelling down.
We now have to carry an EPI pen wherever we go... as they say the second reaction can be worse :eek:
NEVER had a baby with an allergy before
Poor little mans...
But he is doing great! He hardly fussed past the initial pain... bless his heart.