It was one of my best friends 6th bdays last weekend...And I did a mural on their living room wall (on sheets on paper) the theme was fairy princess...
Ive never done anything like this before and didnt know where to start!!!...SoI started with good old GOOGLE

I think it turned out OK!!!!
Infact Im pretty proud of it...I even made some paper flowers and blossoms for the cherry trees, to give it some depth...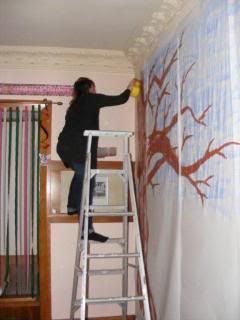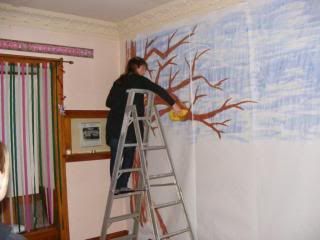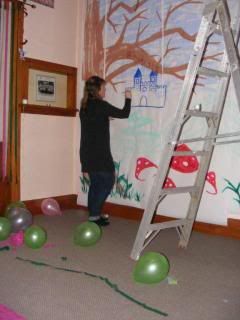 ...TIME FOR A DRINKS BREAK...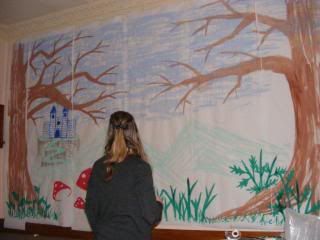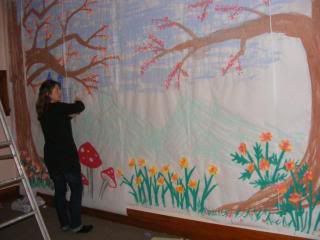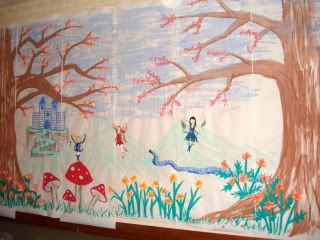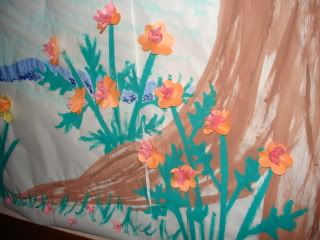 It took me 3hrs to do...on the Friday night before the party....
Look what you can do with the picture on photobucket...cool stuff...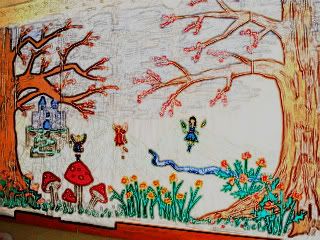 Hmmmm sorry went a bit crazy with the photos...OPPS...But just goes to show what you can do with a bit of time for a little girls party!!! AND IT COST US NOTHING...It was all stuff we had laying around!!! EVEN BETTER!!!