My mother is visiting, so we took her on a short break to a holiday village here called Center Parcs. Here are some pictures!
This is my fav of my little boy! (and a close up of his face!) He wanted to go on this, no one made him! He did not want to go on it again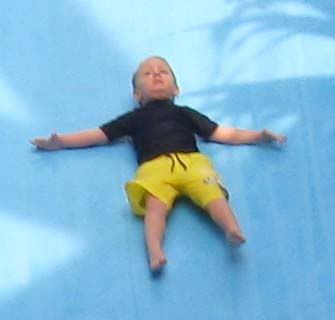 My boys drinking "tea"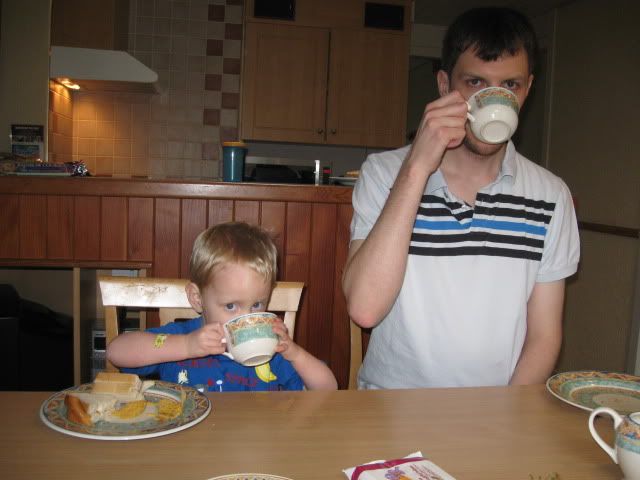 Alice having a good time in the pool


And Nate and I in a row boat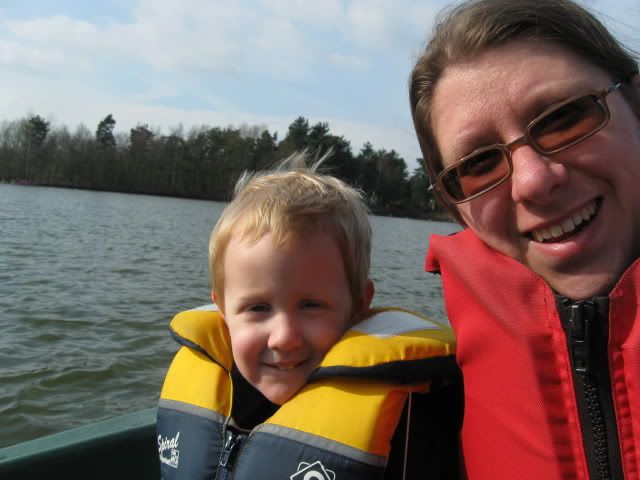 Alice's first balloon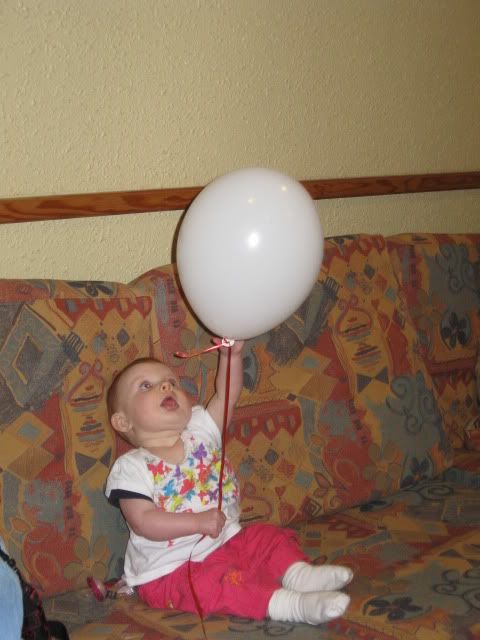 Having a good time eating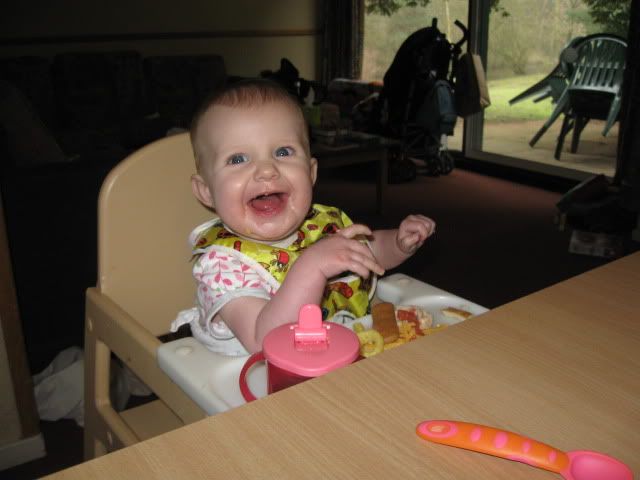 Fun on the floor!