We had Izzy's one year appointment today. She's measuring just over 20 pounds, and is 31 inches tall. Doc says she's average for weight and head circumference, but is a little lanky (built like DH).
She had four immunizations and did a blood draw (to check iron count and for lead exposure?) while we were there. Thank goodness DH came with us, because I was almost as big of a mess as Izzy. I can handle the shots okay, because they are quick, but the blood draw was tough. DH held her, and I sat next to them all teary. She was SO upset.
I'm glad we're not quite done weaning, as she was happy to nurse (more for comfort than hunger) after it all. We are mostly on whole milk now, But still nurse in the morning when she wakes, and before bed, and I offer around nap time but she doesn't always want it. I asked about vitamins, because Izzy still isn't an all star eater--she is picky and doesn't tend to eat a big variety, although I offer different foods, but doc said not to worry about vitamins.
Here are few pictures we took on Izzy's birthday. DH downloaded them to his laptop at work and didn't get them where I could copy them until now.
Izzy getting into trouble while we were prepping for her party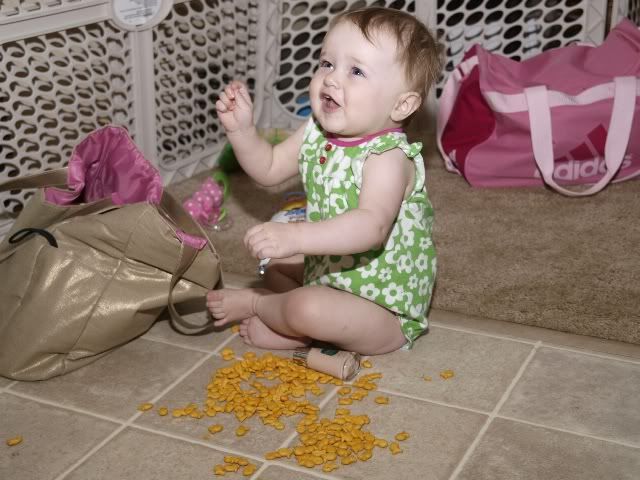 Birthday Cupcake Shots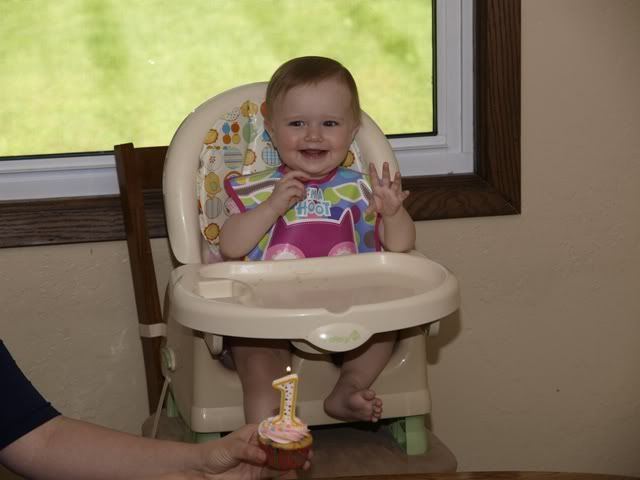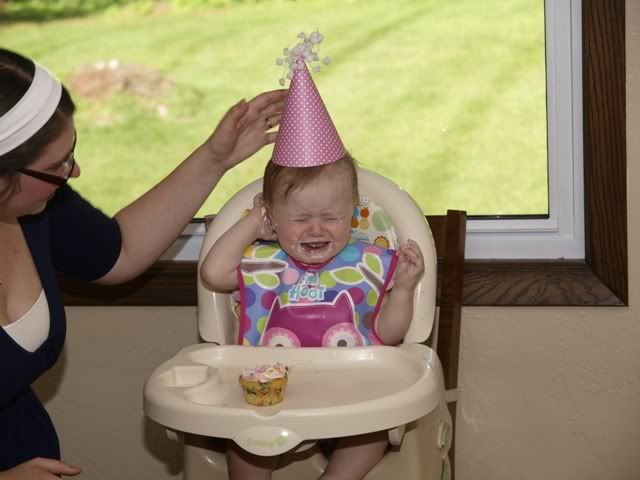 Hates the hat...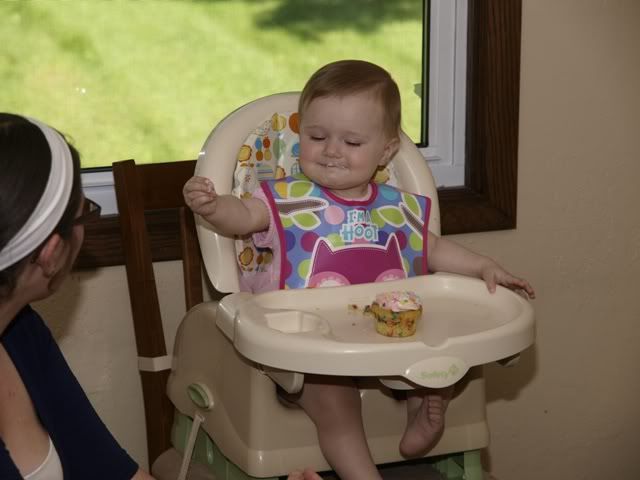 LOVES the frosting!