Last night DH notice a little bit of a rash on Sully's face. I brushed it off because he has eczema and it was barely noticeable. Well, this morning when we got up the rash had spread to his entire body and was really red. I thought about what foods I gave him yesterday, and the only thing that was new was a little bit of an oatmeal cookie. I went and looked at the ingredient list and saw that they have walnuts in them. Ugh! I brought him in to the clinic and the dr is almost positive it's a food reaction because of the way the rash looks. I feel so stupid for not looking at the ingredient list
I'm hoping to get him tested for allergies soon, I don't want this to happen again!
Here's some pictures of my poor little guy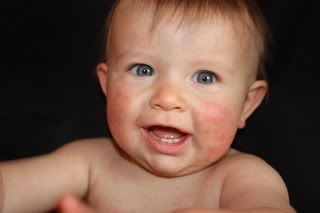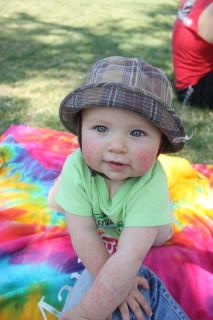 Even on the bottom of his feet!