I would love to see how you all celebrated!
Kade had 4 birthday celebrations this year... Long story, but here are the highlights...
A few days before his real birthday, my mom came and performed at his preschool. It was right before Memorial Day Weekend, so there was a small group of kids, but we did cupcakes and she did music and magic. He LOVED it!
2 minute slideshow/video here...
Then on his REAL bday, it was just me and the 4 kids, so we hit the Dollar Tree for a ton of cheesy paper goods and decor, picked up dinner of his choice (McDonalds) and an icecream cake and did Happy Birthday at home...

THEN On the day we were scheduled to host his birthday party, he came down with hand,foot and mouth disease (Bentli had it a few weeks prior and so had lots of kids at his school and in the area)... so we had to cancel the party. My DH had taken the day off and we already had the cake and stuff, so we did ANOTHER family celebration and rescheduled his party...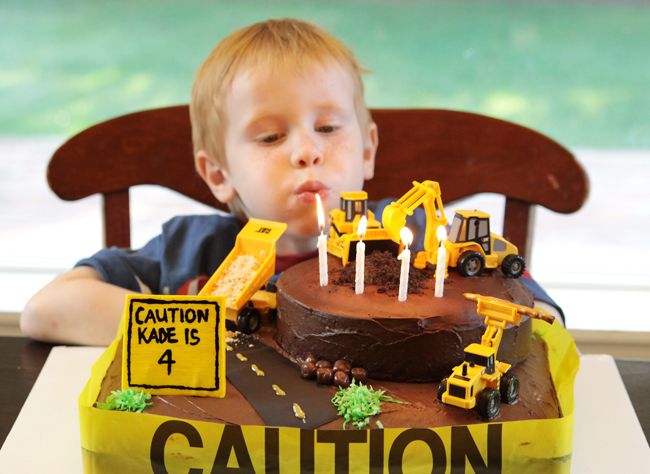 Finally, this past Saturday, we hosted his "real" birthday party. We did a construction theme and my dad brought some of his equipment all the way from his house almost 2 hours away!!!! Everyone had a great time, especially Kade. Here is his 3 minute birthday party recap!