Christopher was born on 5/21/2011 At 10:23 pm / 6lbs 9oz / 19 inches.
I was only 37 weeks 1 day
I had a c-section scheduled for Friday, June 3rd (tomorrow!) But I guess he decided he wanted to come earlier. His Apgars were 8 and 9.
He is a wonderful baby.. only cries when a cold wipe touches his bottom

Breastfeeding has been going wonderfully for me. I find it very rewarding and has given him and I such a special bond.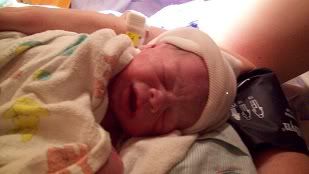 Christopher right after he was born. It was so amazing to have him placed up on my chest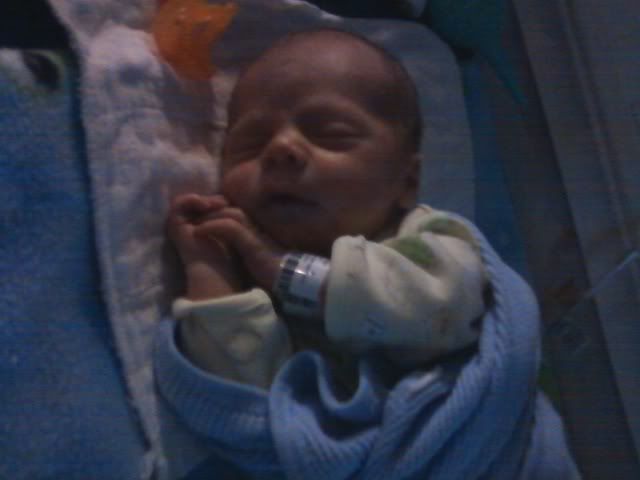 So stinking cute when he sleeps

Him in his car seat for the ride home. he looks so small in it.