The elusive MommyD, who promised me she'd post more, welcomed all 6lbs 15 oz of her sweet baby Vivian Eden into the world yesterday evening in the comfort of her loving home. Mommy and baby transferred to the hospital after the birth due to mommy having a hematoma and bleeding a bit too much. Both are doing great now and both Mommy & Daddy are over the moon in love with their beautiful little girl. They expect to return home with my wee niece this afternoon.
Welcome to the world, Vivian!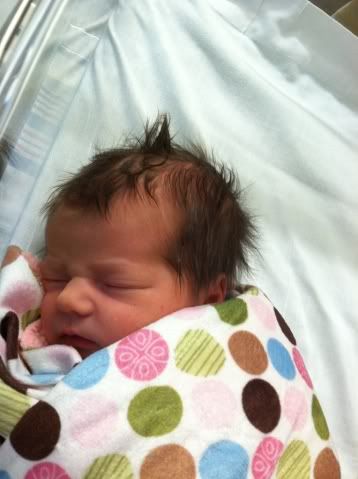 ETA: Vivian is latching well and Mommy just needed some fluids.