Here's my 6 week old Emalyn! ( again sorry pics r sooooo huge)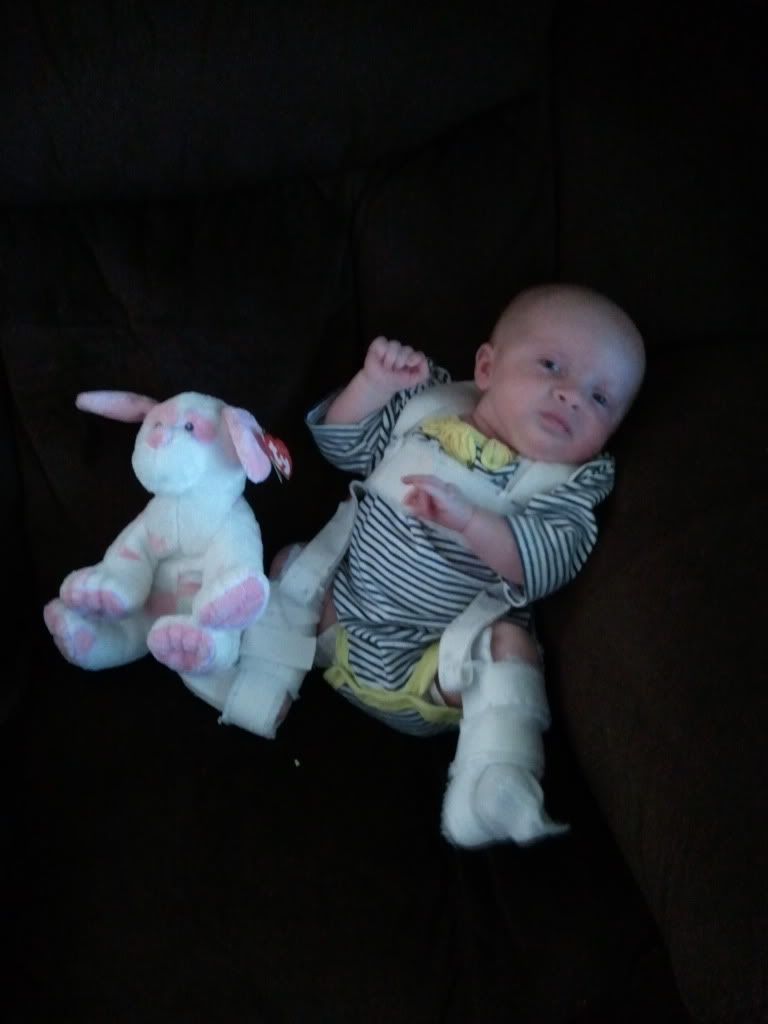 Here's my two daughters!
Ok, so ema has had a pooping problem and hasn't pooped since Monday! I did like the doc said and tried a warm bath with a warm washcloth on her belly, messaging her tummy, and gave her prune juice. I will cntinue to pump and give prune juice when able but other than a rectal temp what do u suggest? I want to keep her regular and not have to visit the er anymore.
And here is the other issue, I DON'T KNOW WHAT TO EAT ANYMORE! I have cut out dairy and soy. Any ideas?
Here's what I can think of to eat:
Salad with ctx or ham and non cream based dressings
Tuna on crackers (no mayo)
Ctx nuggets or patties and frys
Hot dogs
Tacos no cheese or sour cream
Pizza with no cheese (picked off)
Dry cereal.....