Well, we set up the tree and did a few Christmas decorations around the house right after Thanksgiving. Yesterday we finally got around to baking our first batch of Christmas cookies. The girls had so much fun decorating their cookies!! (and the baby had fun eating the cookie dough that his sisters so graciously kept sharing with him!) We also started on a project (we did the first "phase" anyway) of making ornaments for the tree.
So, what has everyone else been doing with their kiddos, or what do you plan to do?
Here is a pic of the kids decorating their cookies...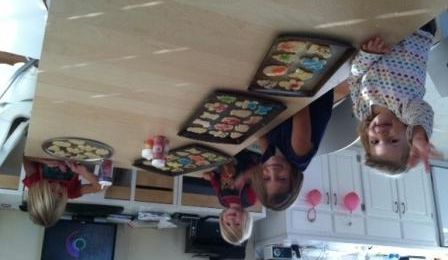 And my Hubby took the oldest 3 girls to the Nutcracker this past weekend. They all LOVED it!!!