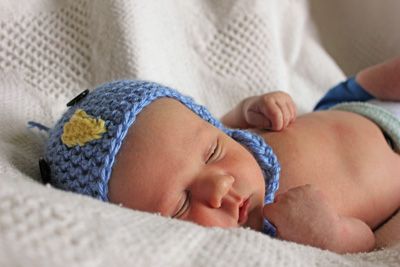 One week old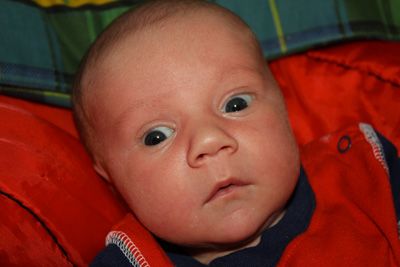 Wide Awake!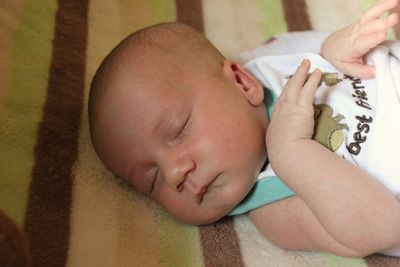 Three weeks old
Jonah had his two week checkup on Monday at 18 days old. The doctor said he looks perfect! Weight was 8lbs 15oz. Birth weight was 8lbs 5oz and discharge weight was 7lbs 15oz. So he is gaining weight pretty handily! Neither of my other two were this big this early, so to me he doesn't look like a newborn! Length was still 22 inches, still plenty long. She remarked how strong his neck muscles already are, I cannot hold him on my shoulder without him holding his head up
. He is already trying to get big too fast!
He sleeps great, we have already had two nights of full sleep and generally only wakes up once to nurse. He makes up for it during the day though! People ask me how I am adjusting to three kids and I say great. People think I am nuts for not saying how hard it is and it makes me feel like things aren't going right. But it really and truly has been great so far!