Well, I have been looking for a white dresser for my girls' bedroom for a couple months now. I hit the jackpot this weekend. Not only did I find the perfect dresser, but of course I had to get the matching desk as well... it was more then I wanted to pay ($220 for the set), BUT, for what it was it was a good deal.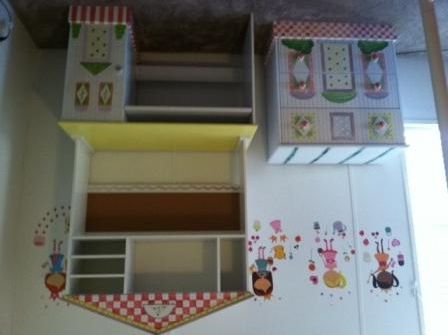 And the reason we bought it was so they would have a place to store their doll stuff, and display their dolls...
Anyway, I was excited and wanted to share! I know lots of us are doing room prep for our big kids as much as for our babies right now!