Hi everyone.....
I'm not entirely sure if I belong in June, but I AM entirely sure that I am pregnant! So I thought I'd stop by since I *think* this is where I'll end up.
Long story short:
Had baby #3 in November 2011.
Nursed him for 9.5 months until mid-September 2012.
Had no PP AF while nursing.
AF never appeared after I stopped nursing either, but I wasn't too concerned because it usually takes a while to show up after I quit nursing.
DH and I were just being....lazy....about BC.....LOL.
He finally convinced me to POAS because I was getting a bit of a belly.
On October 22nd I POAS. Twice. Cause I didn't believe it. And because I was leery of blue dye.

On October 23rd I POAS. Pink dye. DARK LINE.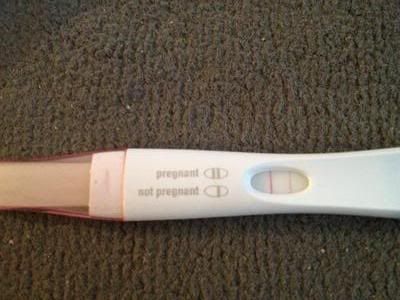 So.....point being, I have no idea "how" pregnant I am! I am waiting to have an U/S and find out. I could be just barely pregnant and be due in early July. Or I could already be 8 weeks. No idea.
So I thought I'd pop by and say his, and maybe I'll see you later!