we got these...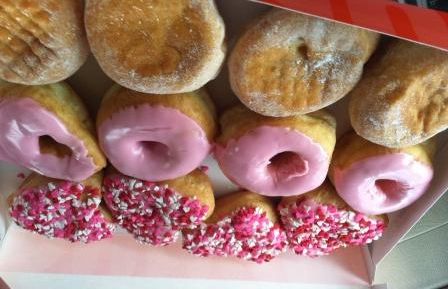 The ultrasound went well. The kids didn't think that the baby looked too much like a baby though...
When she started out, right away she took the quickest flash over the entire baby, and I knew right then and there that it was a girl, without her even "going in" to actually check. I'm getting pretty good and spotting what's there, and what isn't.
Anyway, baby girl was head down and curled into a tight ball. Although she was wiggling around, she refused to move her head or uncurl herself. We had a hard time getting just about all the pics we needed. We finally managed to pull it off though. The only thing we couldn't get 100% completely was the spine, but everything that they did get looked 100% perfect as far as they could tell. I won't even bother posting pics of her. They are seriously really bad. It's hard to even tell it's a baby face... oh well.
ETA: Oh and some details I forgot to mention. The baby is measuring pretty much right on track. Estimated weight is 13 ounces and is measuring 20 weeks, 2 days. Oh, and MY weight is certainly coming along... I'm up 25 pounds - Yuck!