Today at Walmart I found this awesome fabric for $1.50/yd! It is perfect for summer wrap style carrying.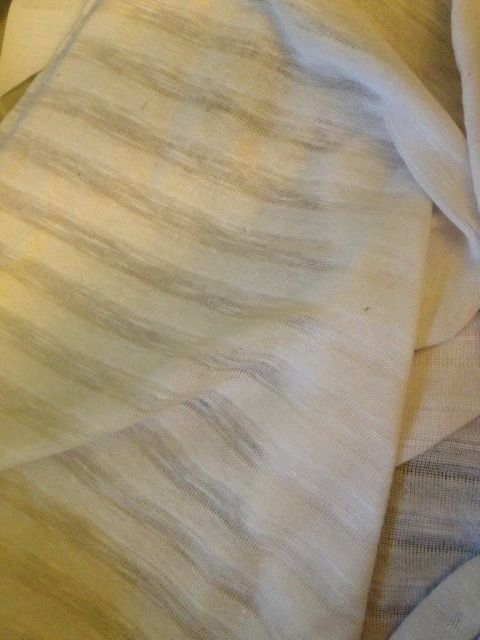 I cut it in half lengthwise because it was 60". I did five yards even though the real Moby is 6... Just too much fabric for summer!
I tested it on a build a bear. They are about 18" so close to newbor
n size!
and I did this K'tan made out of tshirts.
Instructions: Schamelot: No-Sew Baby K'tan Wrap Style Carrier from Three Men's T-shirts
mine: it's hard to get a good read on this because it needs the weight of a baby to stretch it properly and a stuffed animal doesn't cut it!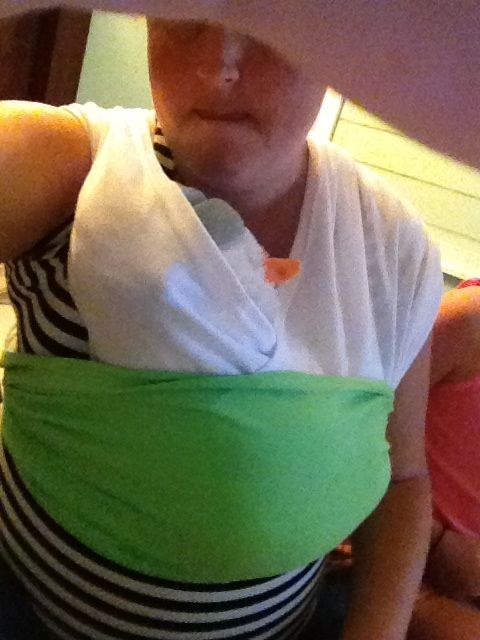 and the back. I hadn't spread it out properly yet but you get the idea.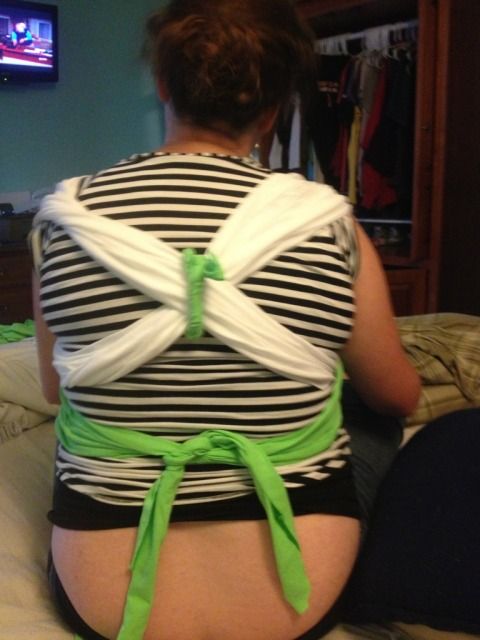 Those two were no-sew. I think I am going to use the other length of thin fabric to make this one: