I finished recovering the car seat a little while ago but was waiting til I finished the canopy blanket to take pictures. Hubby wasn't too sure of the gray zebra print for a boy but I love the way it turned out!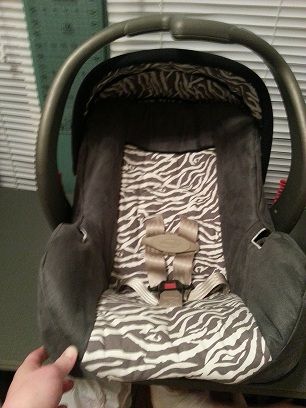 Then the canopy blanket I made. I orded one online but it was really thick and heavy, so I wanted one that was lightweight for summer.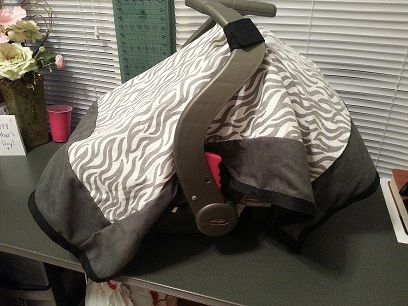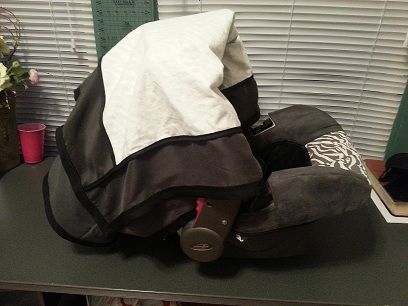 All ready for Baby Aiden with head support and piddle pad (those things are a lifesaver!!)

This is a generic pic to show what it looked like before. I had to change the colors because the sit and stand stroller we got is black and gray.