Sorry I have been gone so long. A lot going on here and just starting to settle down a bit..kind of.
Ema is doing great. She is out of her harness full time and has a check up tomorrow to see how her hips and knee are progressing. She is also doing well with me cutting out dairy and soy and gained 11 oz in 9 days weighing in at 9# 15 oz Friday at her 2 MONTH appointment! She still has some fussy times but so much better.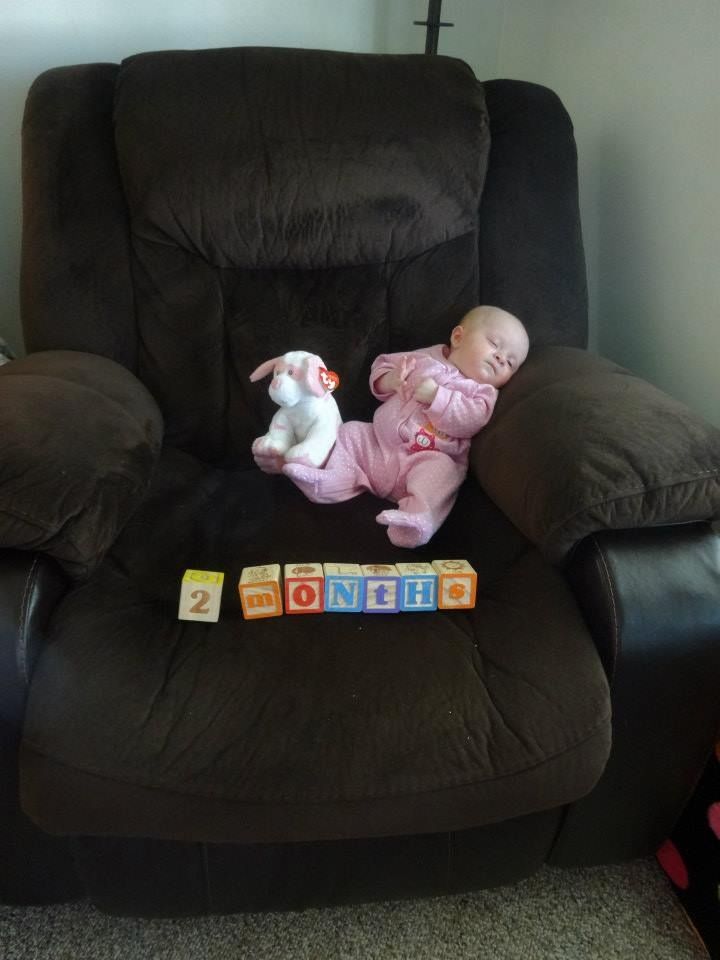 As for me it has been crazy, I have been having problems with chest pain and difficulty breathing light headed etc. I finally went in and was suspected to have a pulmonary embolism bit thank goodness they were wrong. I started collapsing a few days later with ema in my arms. Scariest feeling ever, couldn't feel my arms or legs. I since have started physical therapy for post pardem post bed rest weakness. That with a combination of weight loss is suspect for everything and we are continuing to look into it. Blood tests came back positive for rheumatoid arthritis so now I am waiting to get in with a specialist. We will figure it out soon I am told. Crazy.
Emalyn was baptized Sunday and it was a success for my first party and great time was had by all.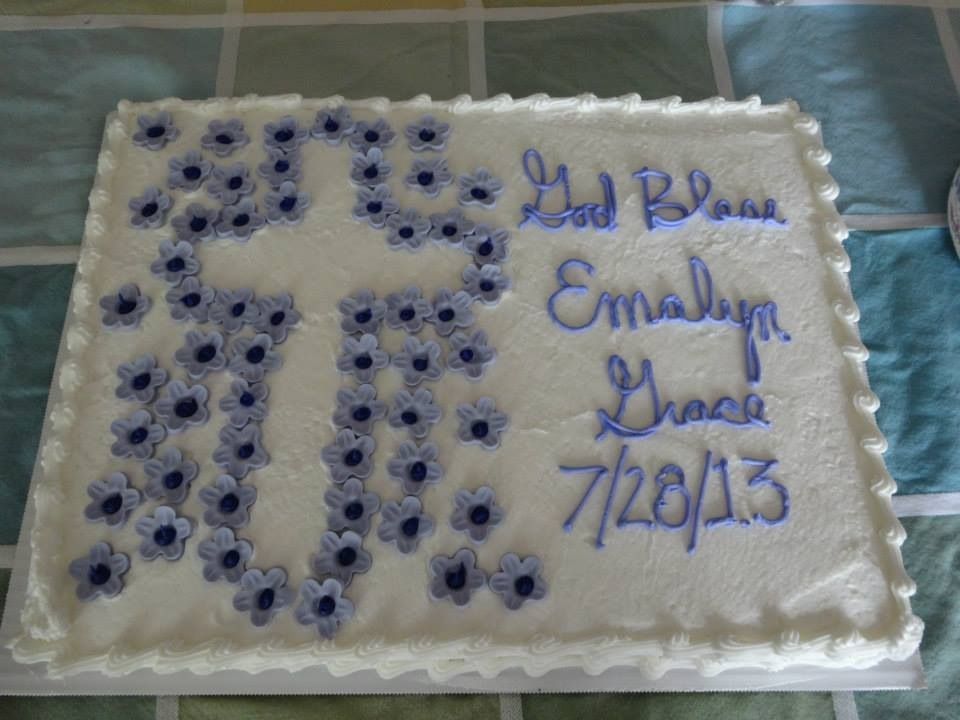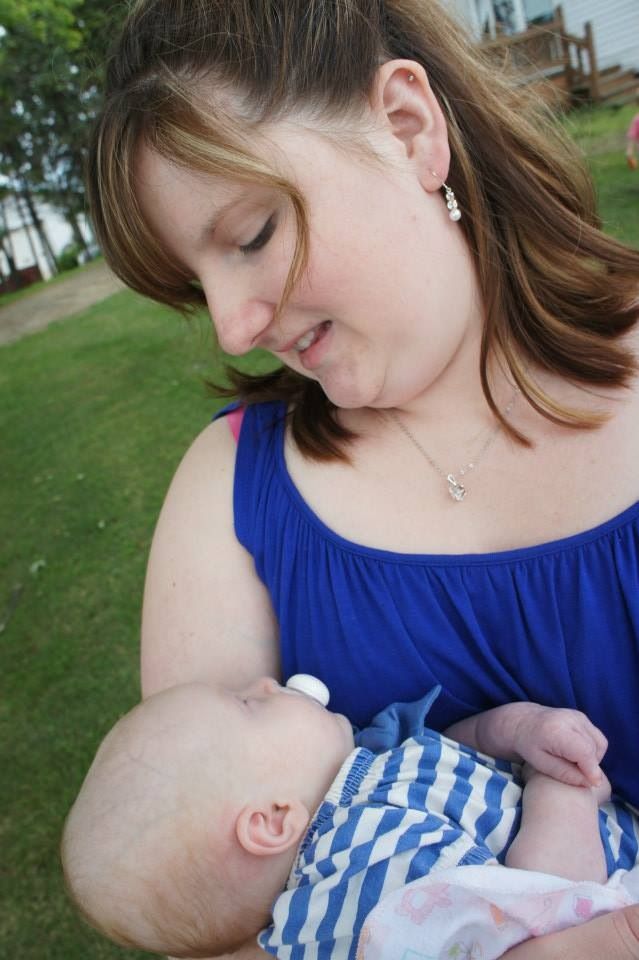 Here is a bonus pic too! She loves to smile and I never catch it in time.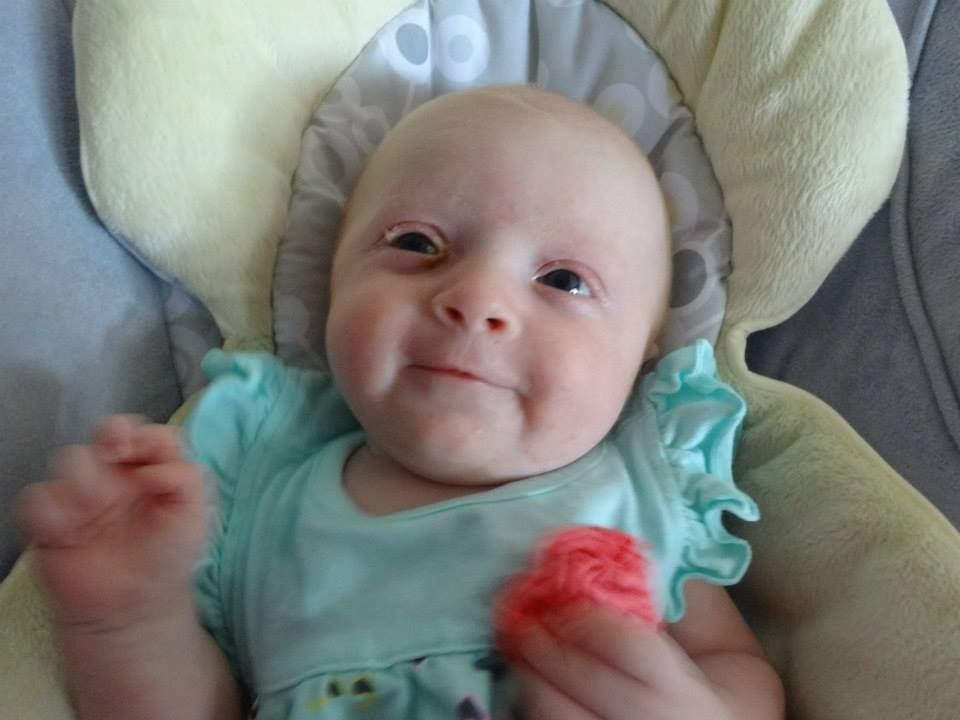 O And my necklace came today, inspired by Sandra.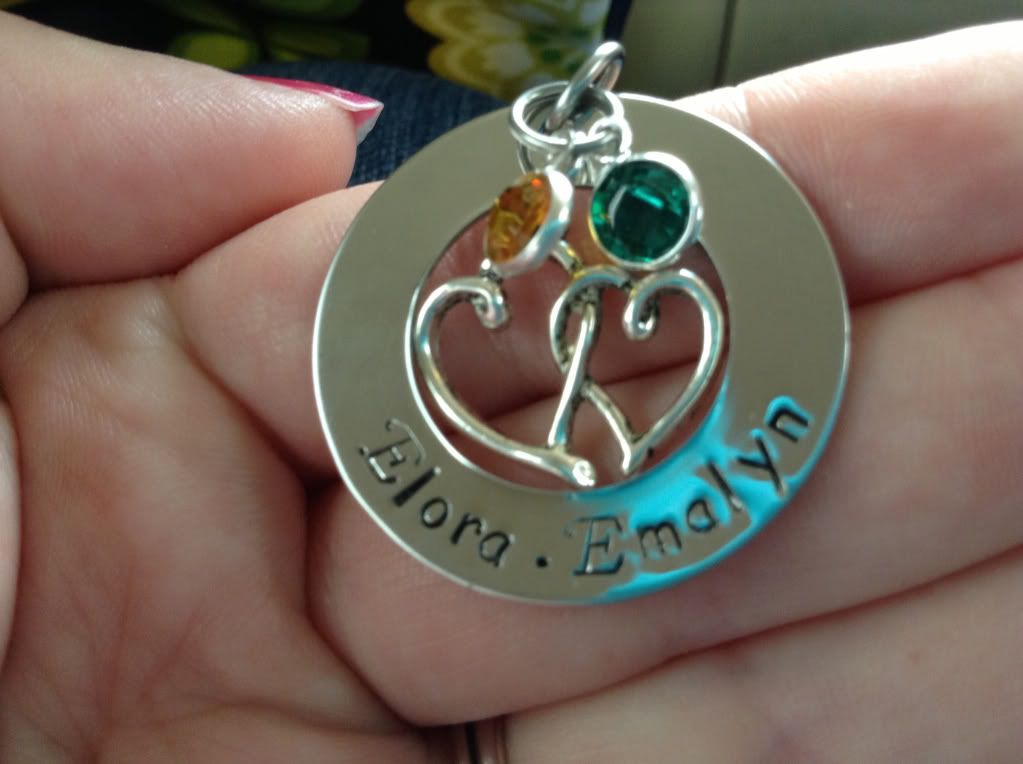 Sorry if the pics are huge. Now to try and catch up on here in the next few days...