Today I picked up the Graco Bedroom Bassinet that I found on kijiji for $100. I am SO happy with it! More than I wanted to spend but it is regular $200 and in excellent condition. The bassinet is nice and deep, with a playpen underneath for later on. Also there are cool cloth shelves under the bassinet for diapers and wipes and middle of the night clothes changes!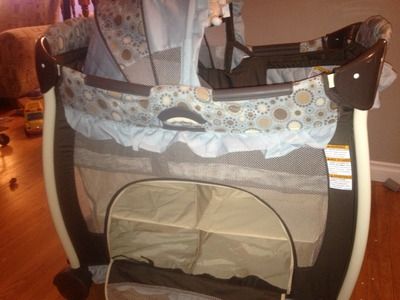 Also, Winners was carrying Aden and Anais product this week and a friend gave me a heads up to hurry and get it before it was gone. I got a 2 pack of the regular muslin swaddle blankets for $15 (regular $32), a double layer cozy muslin swaddle for $20 (regular $30) and a plush Dream muslin blanket for $30 (regular $50)
$65 for over $110 worth of A&A product! It's a happy day!