*PLEASE NO COMMENTS IN THIS THREAD!!! ONLY PICTURES! IF YOU WOULD LIKE TO COMMENT ON DINKY'S ADVENTURES PLEASE START ANOTHER THREAD! THANK YOU!*
Ok ladies... here it is! The official Dinky the Dodo mascot thread!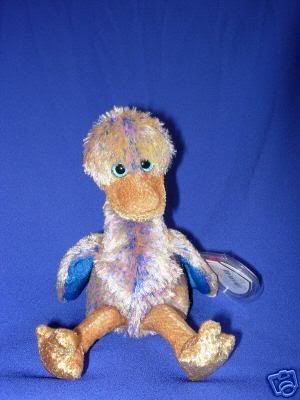 How it works.....
1.When Dinky arrives, please post that you have recieved him so we don't worry! (If you would like to wash him before your LO plays with him place him in a pillow case and place him in the wash on GENTLE/DELICATE cycle.)
2. Keep him for 3-4 days! HAVE FUN!
3. Post your visit with pics and updates in THIS thread. (PLEASE NO COMMENTS in this thread!)
4. Pack him back in a box and ship to next person on list. (You will get a PM once you recieve him to let you know where he will be shipped next.)
Any Questions, concerns, or if you want to be added just let me know, either through a PM or on another thread!!!!
Here is his itinerary: (I tried to set him up in geographical order the best I could to make it easier and keep shipping to a minimum! Dinky has visited those names who are in red!)
So far Dinky has traveled 4,088 miles!!!
Names in red mean Dinky has been there! Name in blue means Dinky is visiting. Name in purple means you are next to visit with Dinky!
NH
jd6405
SarahJeanne
RI
eFab
NJ
canonesay
VA
Trumom
NC
alexigirl
GA
jessica_dillard1
FL
sterre
TN
madisonsmom07
OH
KADZ
MI
ashamom27
cwestbury1
WI
NikolS
anns_angels
kmcclurg07
Gavinsmama
IN
angieleb
IL
brandnewmommy
AR
miranda1978
TX
kbb
Nea4588
sorkat
Dbelena
MN
aattmommy
UT
lcmancini
CA
MsJill
Paisleey
GonnaBaMomN07
EL2
jennyflem072207
JJO_Mommy712
AvaM
OR
kvo
MustangLisa
WA
pammypoohbear
Canada
sandraleigh
babyvarga
amanduh
mommyto3girls
morrisbuddy
jennger
Here are a couple of blinkies I made up if you would like to use them: