So, the girls over at April 08 were making these and I thought that they looked simple enough. I decided to try them. They're styled after 'robeez' and they fit great! I couldn't believe how simple they were either.
I made them out of fleece, cause that's what I have handy...but apparently purse leather is perfect for this kind of shoe. I'm gonna go to Value Village and scope out some soft leather purses.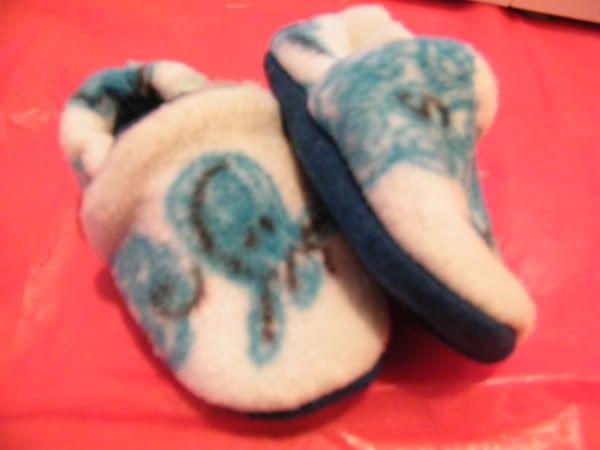 Here's Leo, partially undressed so he could model, wearing his new slipper. It fits great and was ridiculously easy to make.
WOOT! I used the pattern found here: http://family-centered.com/needleworks/soft-baby-shoes/
Have at it, girls! Anyone can make these...and they're much cheaper to make than to spend $30 on the real thing!