And it's a boy!! Grady James!! He looked great on the u/s the tech said. He weighed 6 oz. and she likes to see it between 5oz and 7oz. On average he was measuring 2 days ahead. He wouldn't show us his face straight on for anything kept his face turned into the placenta which is at the back of my uterus. She thought spine, heart, blood flow, other organs, head, belly, etc all looked great! The only odd thing she saw was that the vanishing twin was still there preserved perfectly and that babies amniotic sac is still growing. Which shouldn't effect Grady at all but it's very weird. She says my body is treating it as if the pregnancy is twins. She sent a report to my OB office (I had the u/s at a 3d ultrasound place but the lady was a certified tech/nurse) just bc its odd. I have my fetal anatomy u/s Oct 31st at the University with a MFM so I'm sure they'll look more in depth then.
Here's a few if the pics I got! I got 29 pics and a 13 min dvd!
Its a boy!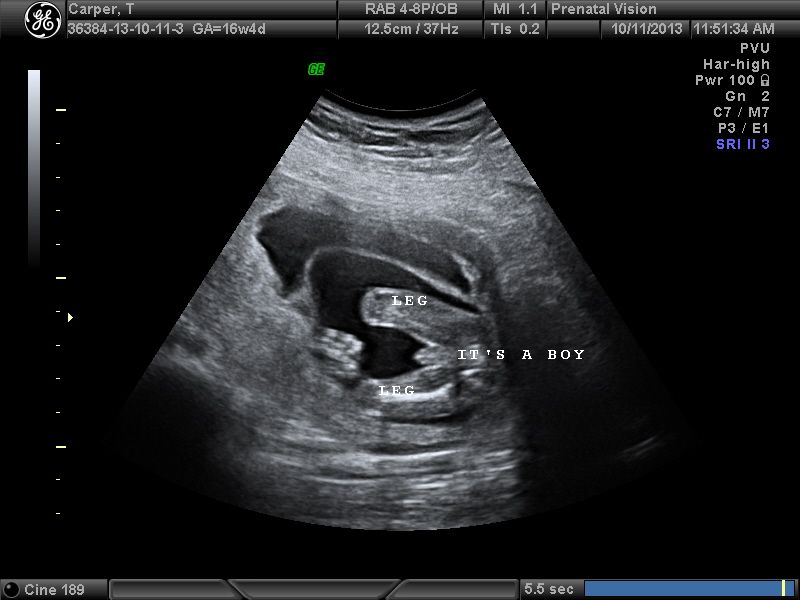 The best we got of his face.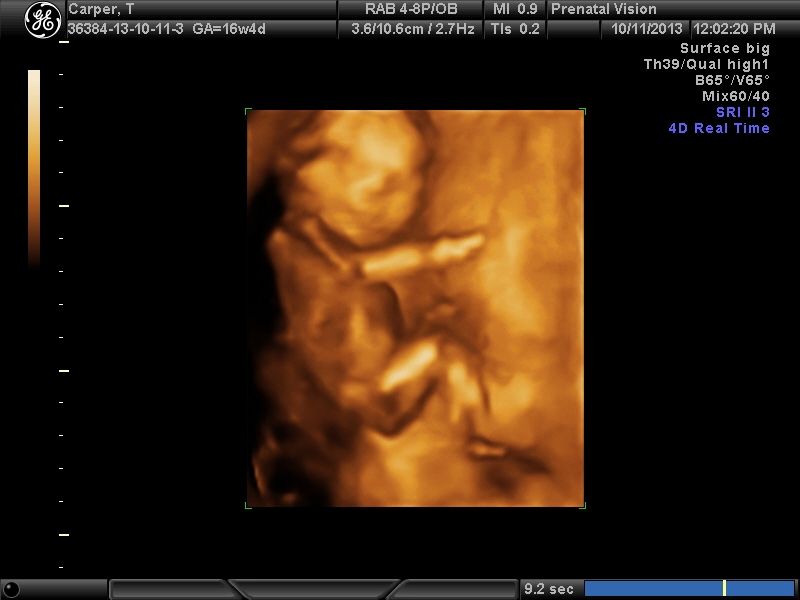 See the jellybean shaped thing on the right that's the 8 wk twin, Grady is on the upper left corner.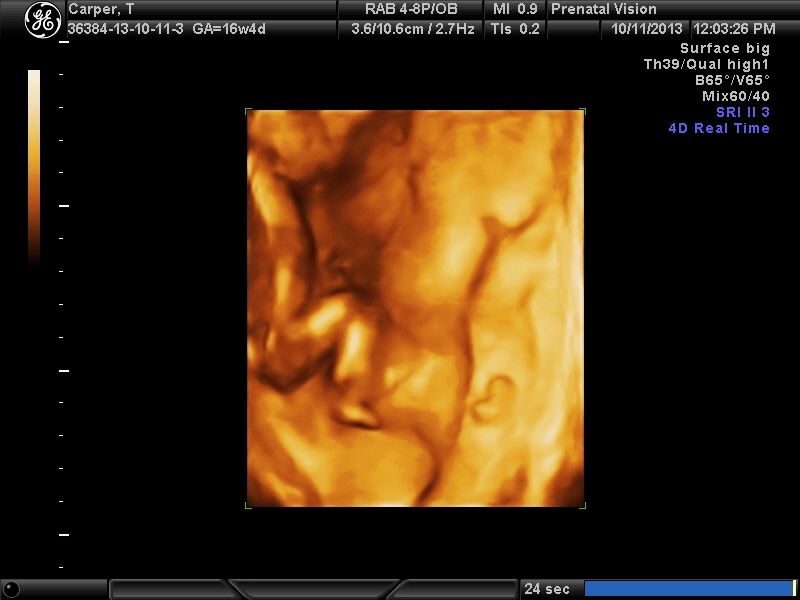 Both the sacs next to eachother. The bean shaped thing on the left is the fetus that didnt make it in its sac (which is much bigger than the pic shows) and Grady's knee in his sac on the right.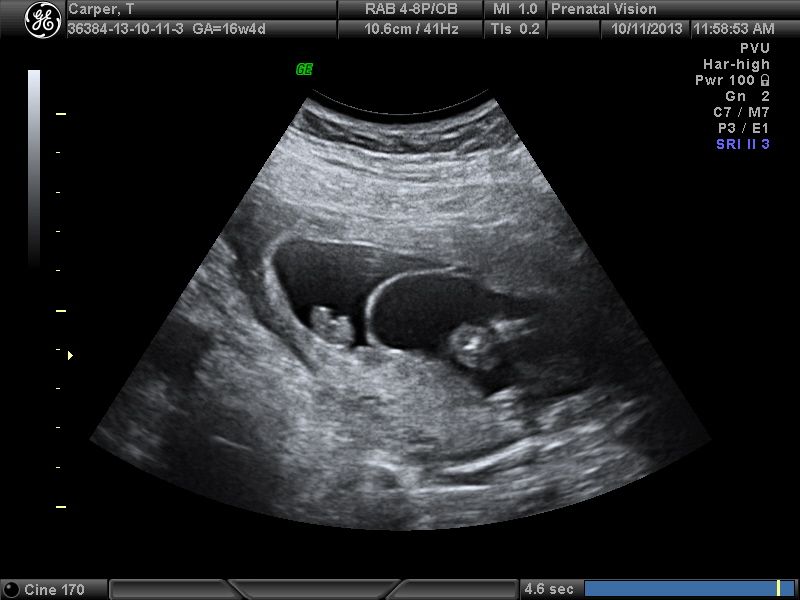 This is is showing the blood flow into his heart from his umbilical cord.