Since Audra updated, I thought I would too. The board is so quiet!
I have just been getting through the first tri. It has been a tough one. By far the worst nausea I've had. But u am very thankful. It makes me know it's a healthy pregnancy. I'm almost wondering of there are two in there. I've had a weird feeling lately that there is. We will know in 2 weeks. I have an U/S on march 6th I think. I cannot wait! Ive already gained 10 pounds. Oopsy! Here's my 10 week pic:
(I DEFINITELY don't look as good as Audra!!!)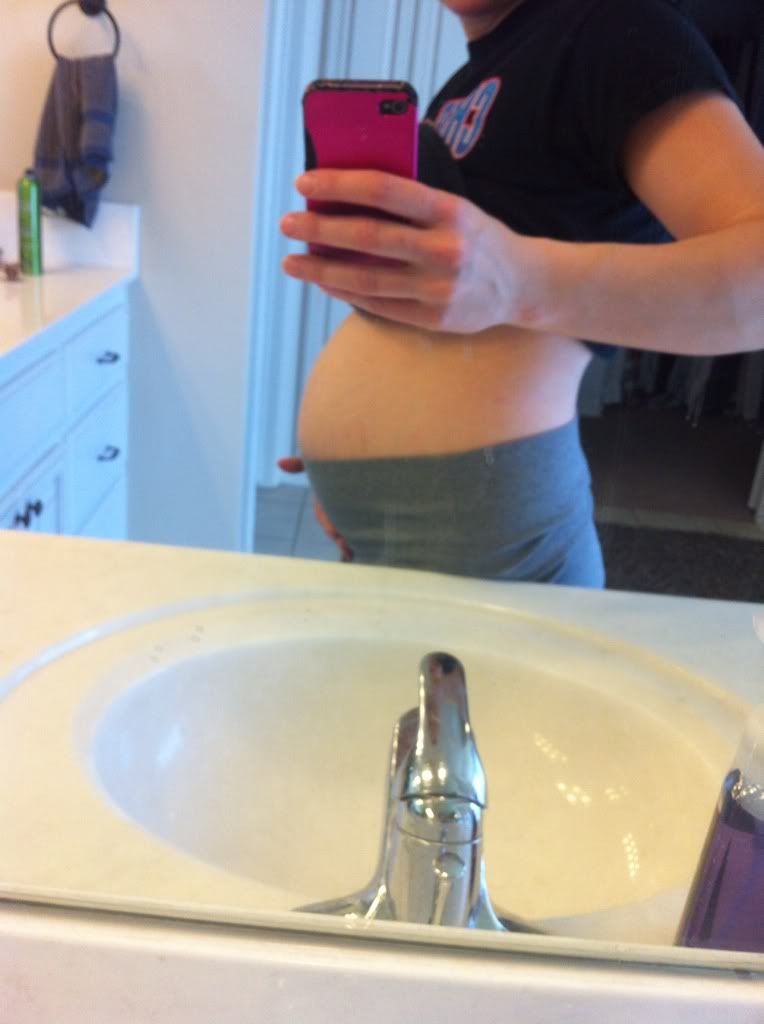 Sexy! Ha!