We just got back from 4 days in the Atacama Desert. It's in the far north of Chile, bordering Bolivia and Peru - it was a 2 hour plane ride north of Santiago. The Atacama is the driest desert on earth after the Sahara - some parts have not seen rain in 7 years. It was a really surreal landscape - I've never seen anything like it. They do lunar robot trials in this desert, as it most closely resembles the lunar landscape of anywhere on earth. It was a fantastic and eye-opening trip for the whole family!
THis was one of the only trees we ever saw, outside of the oasis that we stayed in (San Pedro de Atacama). This tree is probably hundreds of years old.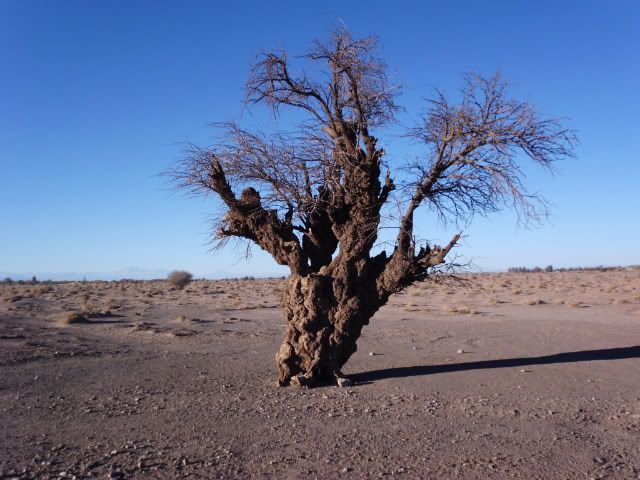 Hiking up to see the sun set in the "Valley of the Moon".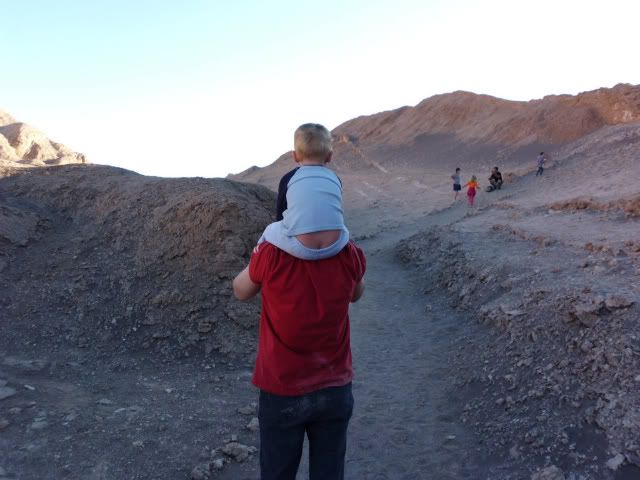 The sunset:

Sand dunes: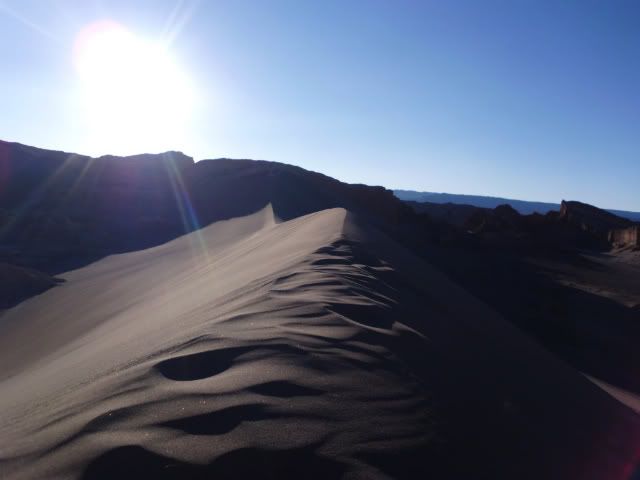 Corner store made of adobe where we bought one of the many, many, many drinks that we consumed during that 4 days. Still, we were dehydrated, sunburned, and all had horrendous chapped lips.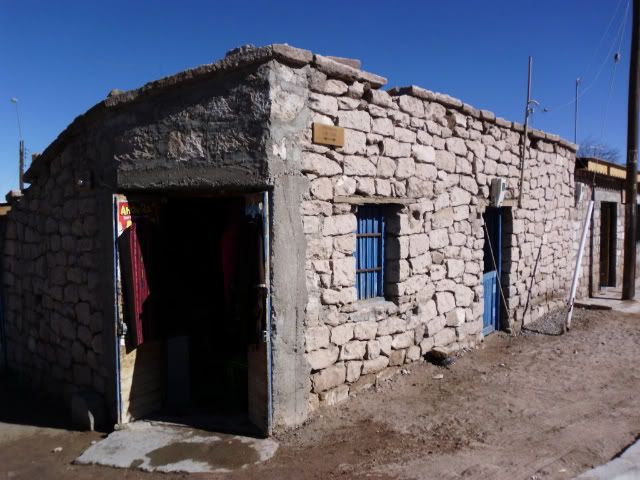 Little village in the mountains. All houses are adobe with straw roofs. This village was at 4000 metres above sea level - the equivalent of halfway up Mount Everest. They sold coca leaf tea to deal with altitude sickness.
We left at 4am to see the El Tatio Geyser Field. At 4400 metres, it's one of the highest in the world. It was about -10Celcius at 6am when we arrived, but by noon would be 30C. At this altitude, we all felt a little sick... when I had to push the stroller uphill back to the car, I almost got sick. My heart was beating like a jackhammer... but the place was incredible. Water bubbling up out of the earth, boiling.. steam vents everywhere, and geysers that shot boiling water 6 feet into the air.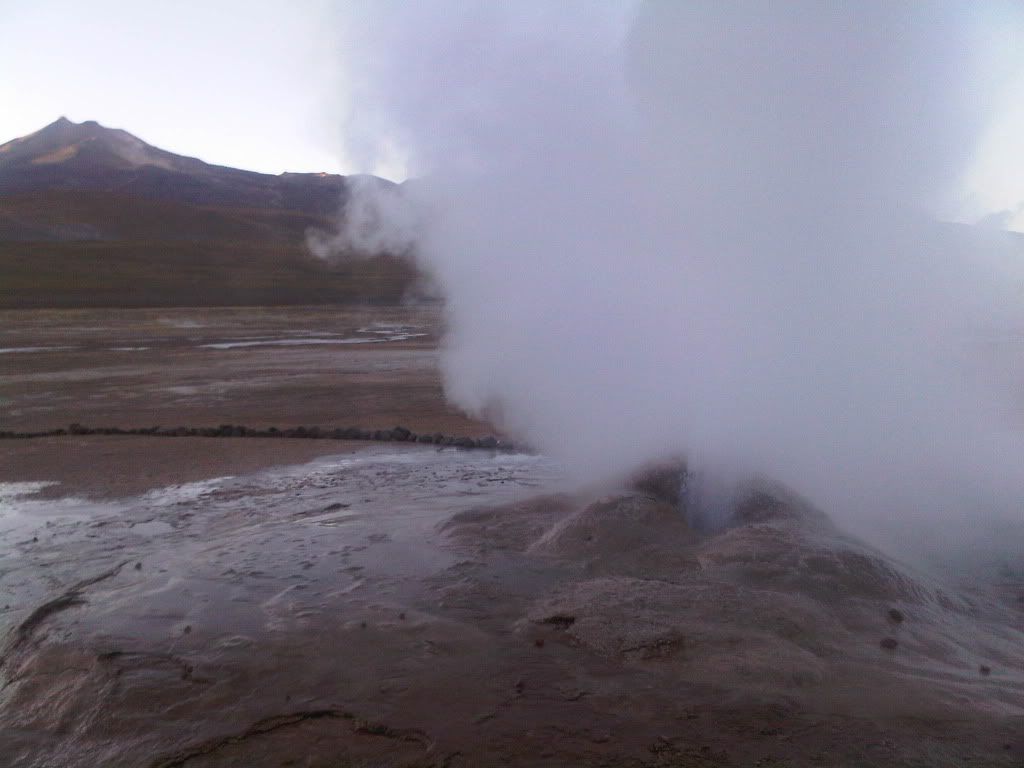 Grady makes a friend in town. She was 2 weeks older than him, but you can see that the size difference is substantial!
A salt lake on a volcanic plain. Only DH and Mimi actually got in the water as it was (strangely) FREEZING, although the air temp was about 30C (90F?). It was so salty you could float with your arms and legs in the air.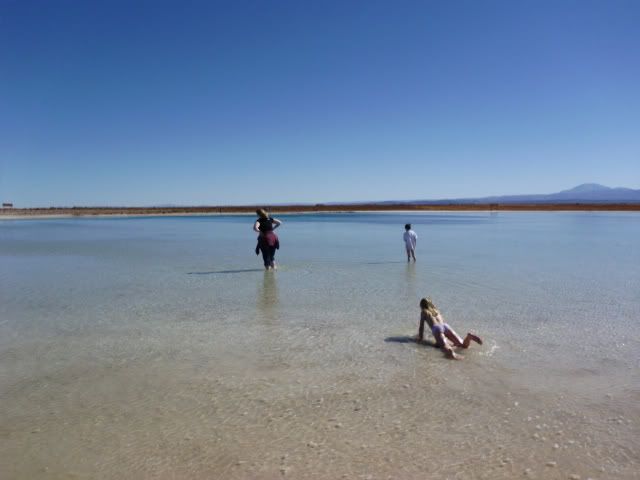 Exploring a 1000 year old village in an oasis. The sand in these caves is warm, even at night, due to volcanic activity.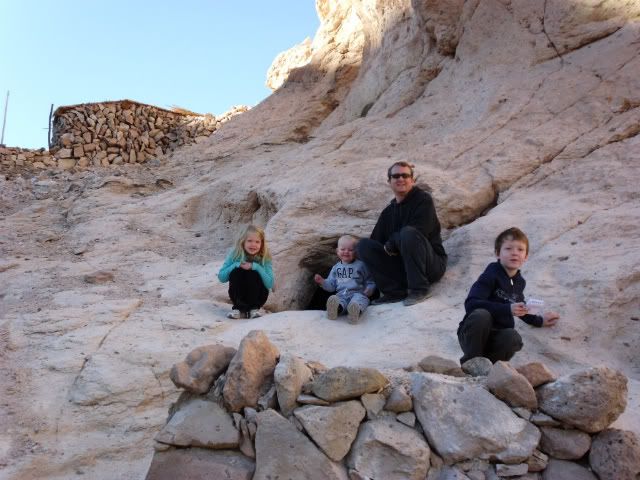 Aloe vera growing along the river in the bottom of the valley where these caves are: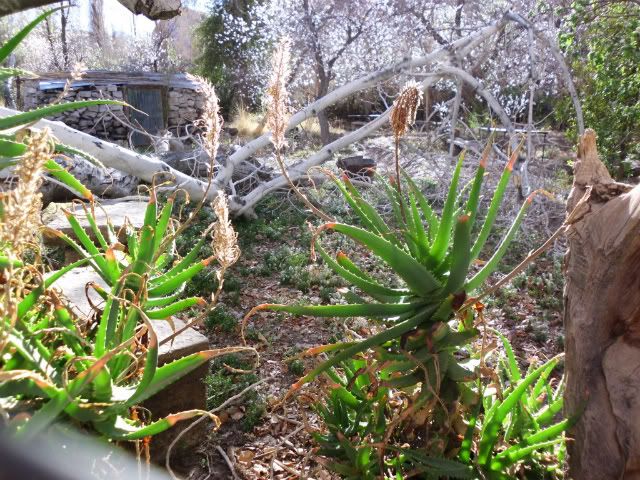 Cave hieroglyphics from 3000 BC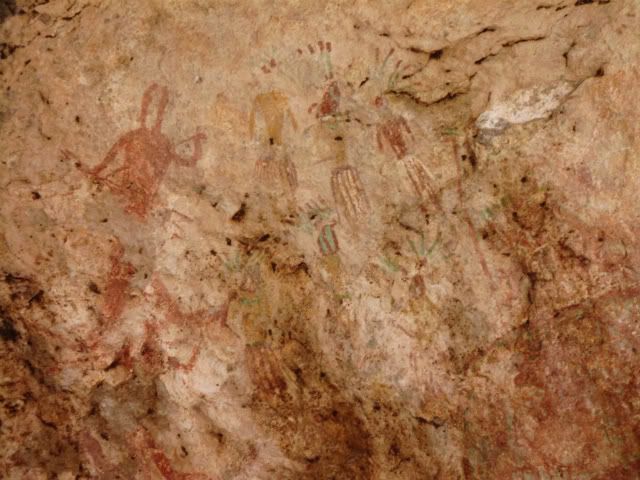 The kids find a llama - thrillsville!
We didn't tell them that the empanada they'd just eaten in that village was made of llama meat...