Wow! It was so cool! I've never had 3D/4D done and it was so incredibly neat. My DH said when he saw the hearts beating it choked him up a bit.
Everything looked great. They were perfect. Baby A's placenta is very close to my cervix so no DTD until it moves. We will check again in 4 weeks. Poor DH!! Here are some pics!
Twinkies!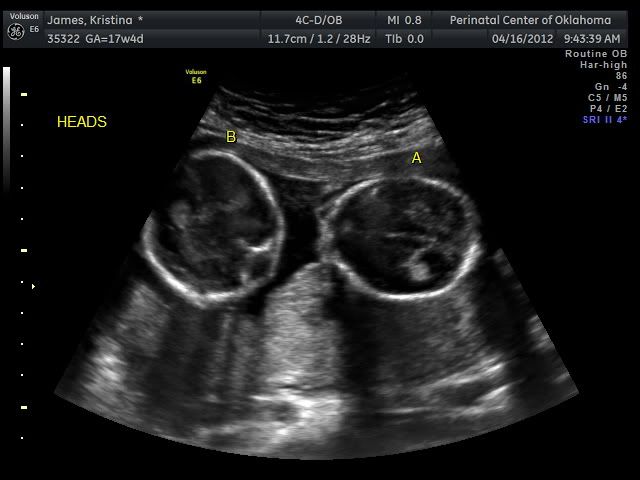 Evelyn Grace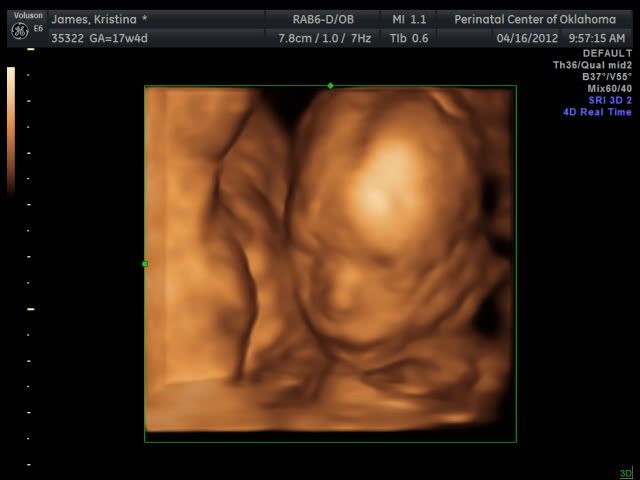 That's a girl!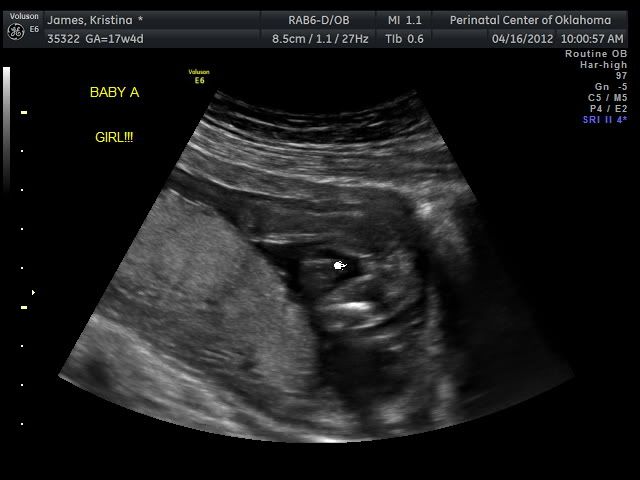 Evelyn's profile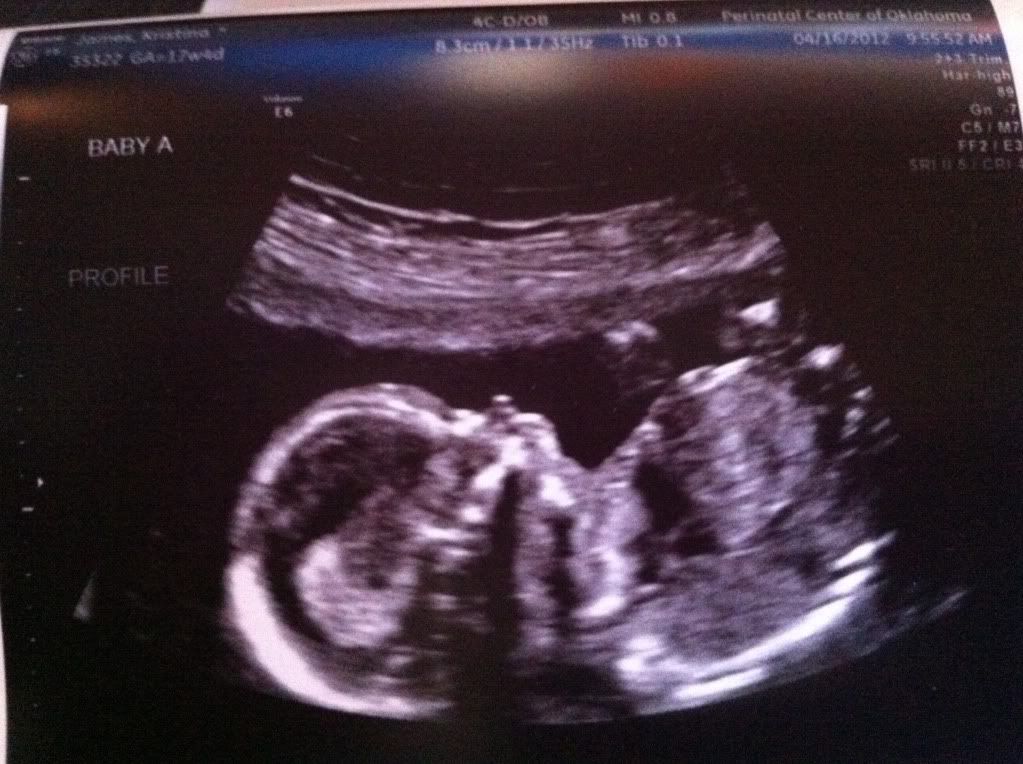 Jeremiah Hudson - flexing his muscle. He was very shy during the 4D so he kept turning his head away.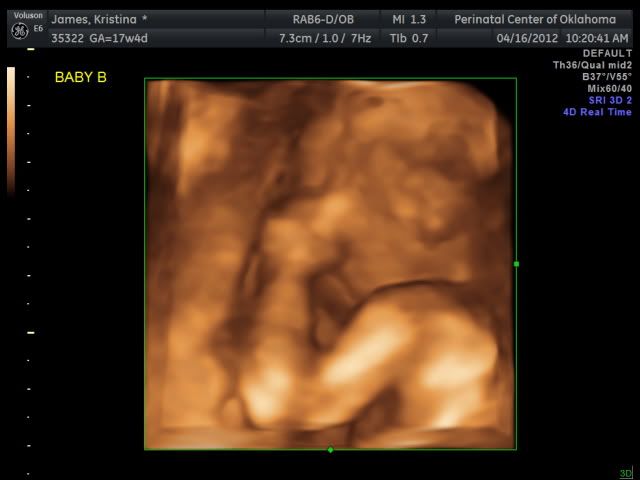 Jeremiah's feet: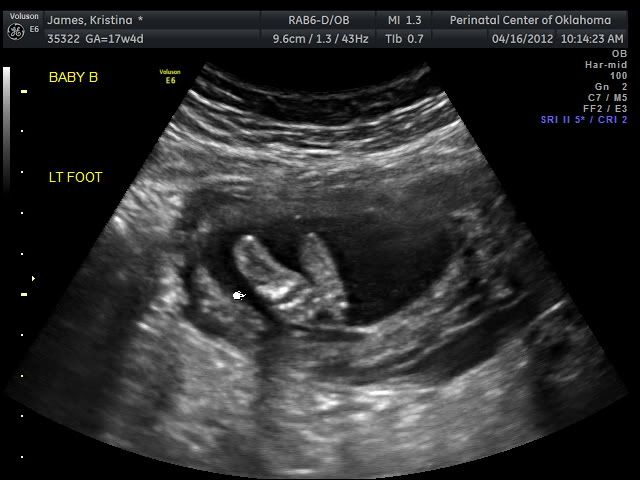 That's a boy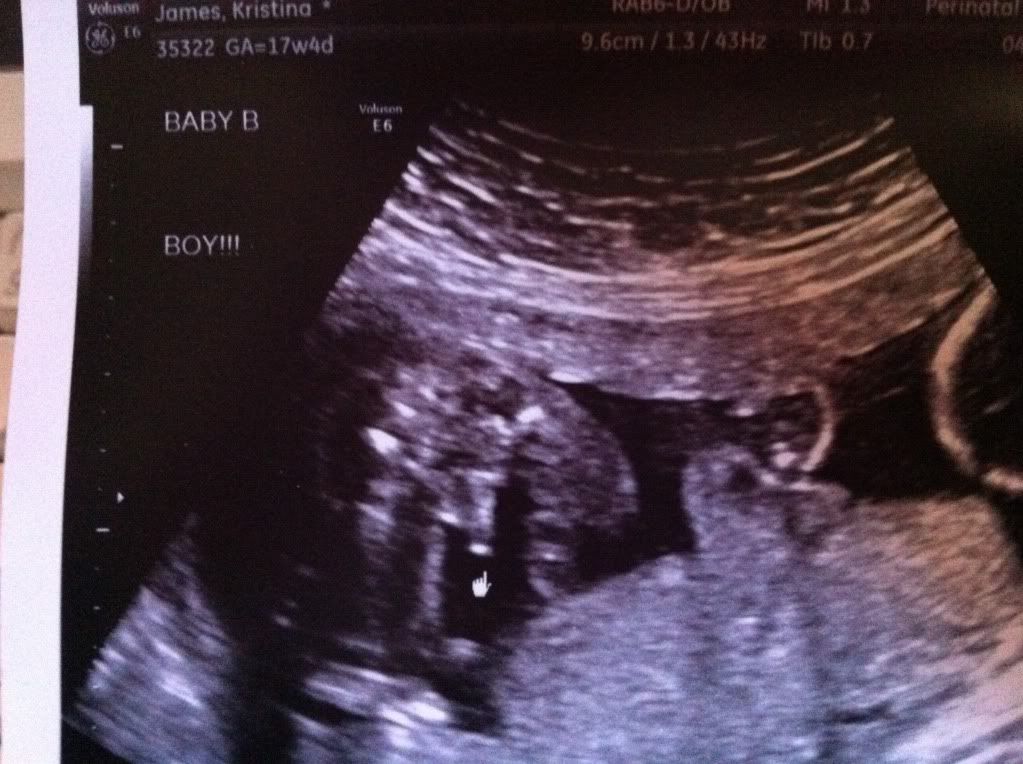 That's some of them. It was really cool and we were blessed with a very very nice tech. That always makes the experience so much better!! Thanks for looking!!