D-D-D-DORA..........thats what my son was screaming when he saw all his Dora/Diego decorations! lol He loved the party, even though all he wanted to do was watch his Dora dvds.....so much for the moonwalk in the backyard
lol Everytime he sees cake now he says "Hap Birtday Mama", it's to cute!
Sorry no time to resize!
Cakes!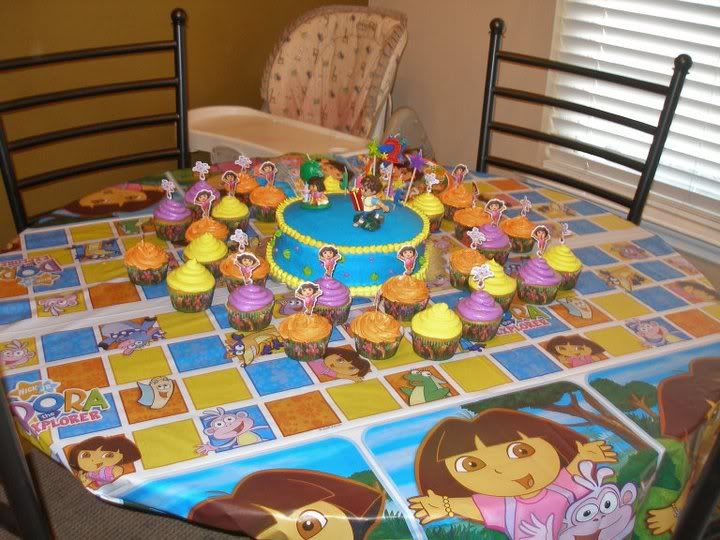 SCREAMING because he wanted the cake RIGHT THEN!

Workin on his 2nd cupcake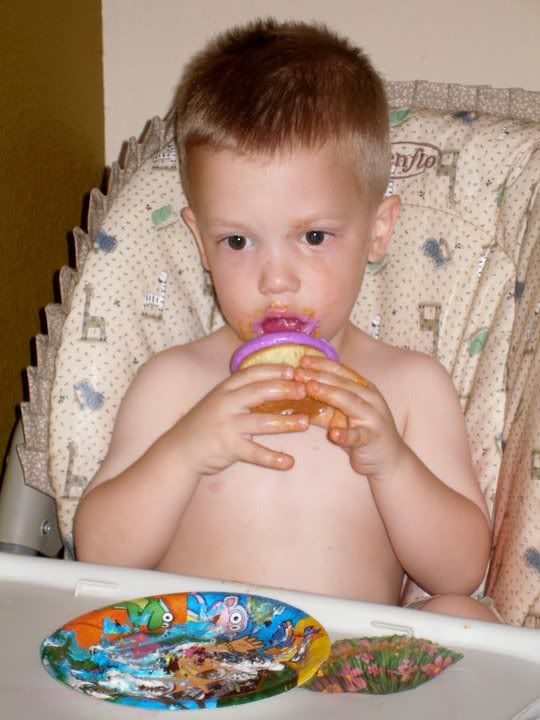 Mama and her boy!

Lounging on his new couch, watching his new DVD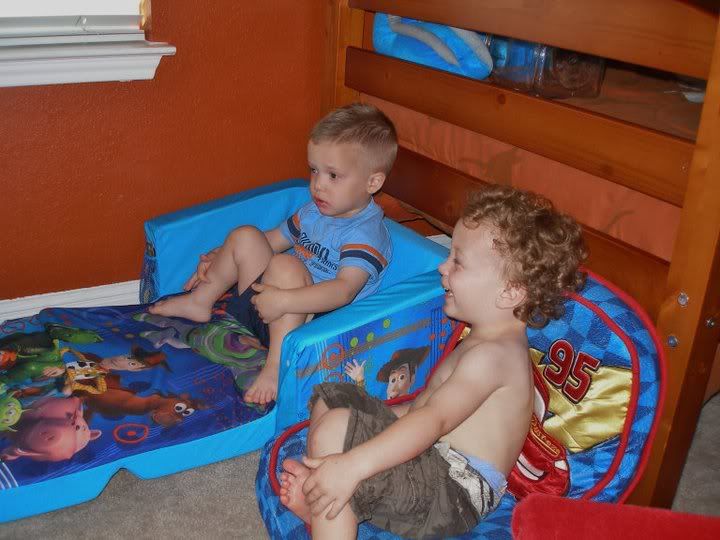 Thanks for looking