She had her check up last week.. actually this would be 13 month stats since we were a bit late on scheduling
height: 30.5 " - 80%
weight: 21 lbs - 40%
head: ?? - 20%
I think her weight is a bit off... this was an afternoon apt, right after a big lunch, a long nursing session.. and fully clothed. She is normally 20 lbs exactly on the digital scales at home!
Apt went well.. three shots. One which she screamed her head off.. really suprised me how much it bothered her. The next day the red raised bump came up where it went in and I was fuming when i saw how LOW the nurse did it. Only about 1/2" above her knee. Which I think is ridiculous being as there is no fat there. Grrrr.
Can I just say she is wearing me out? This girl is GO GO GO CLIMB CLIMB MESS MESS seewhatIcandestroywhenmomisntlooking - NON STOP!!
she has figured out how to open the swinging baby gate so she runs to the stairs as fast as she can the second she pops it open.. or she makes a B-line to my bathroom and the first thing she does is literally dives into the toilet. She has an obsession with trying to splash in toilet water!!!
I left for one minute the other day and came back to this: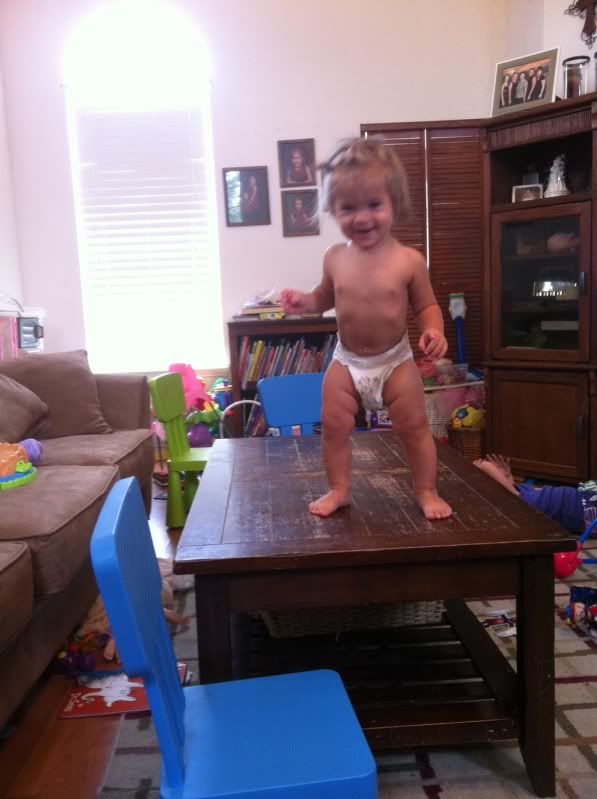 She LOVES to walk around in everyone elses shoes. Even her Daddy's giant 13's...

And just a sweet pic the other day in the car: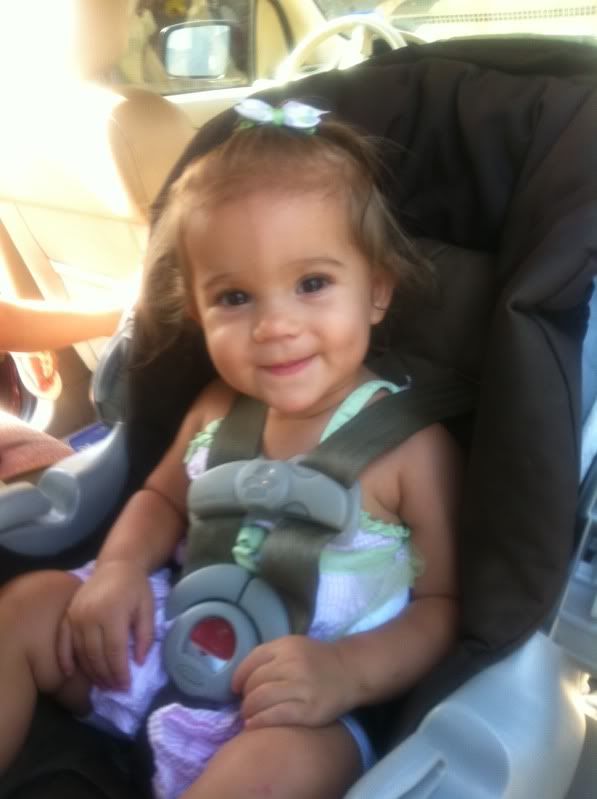 thanks for looking!
(ps sorry for the picture quality.. all taken with my phone!)