I was so nervous that I scheduled an apt to take him somewhere. When he missed his apt because I refused to wake him up from a nap, I decided I was already psyched up for it so I would go ahead and do it myself. That IS why I went to hair school. So, here are the pictures. I think he looks quite handsome, if I do say so myself
A good before haircut picture

" alt="" />
Sitting down to do the haircut. Look how long his hair is! I was so sad to cut it.

" alt="" />
Wrapped up in a shower curtain to keep the hair off of him- and to keep his hands out of the way of the scissors.

Paused mid-haircut for a break. We had to get the wiggles out. I love how crazy his hair can get.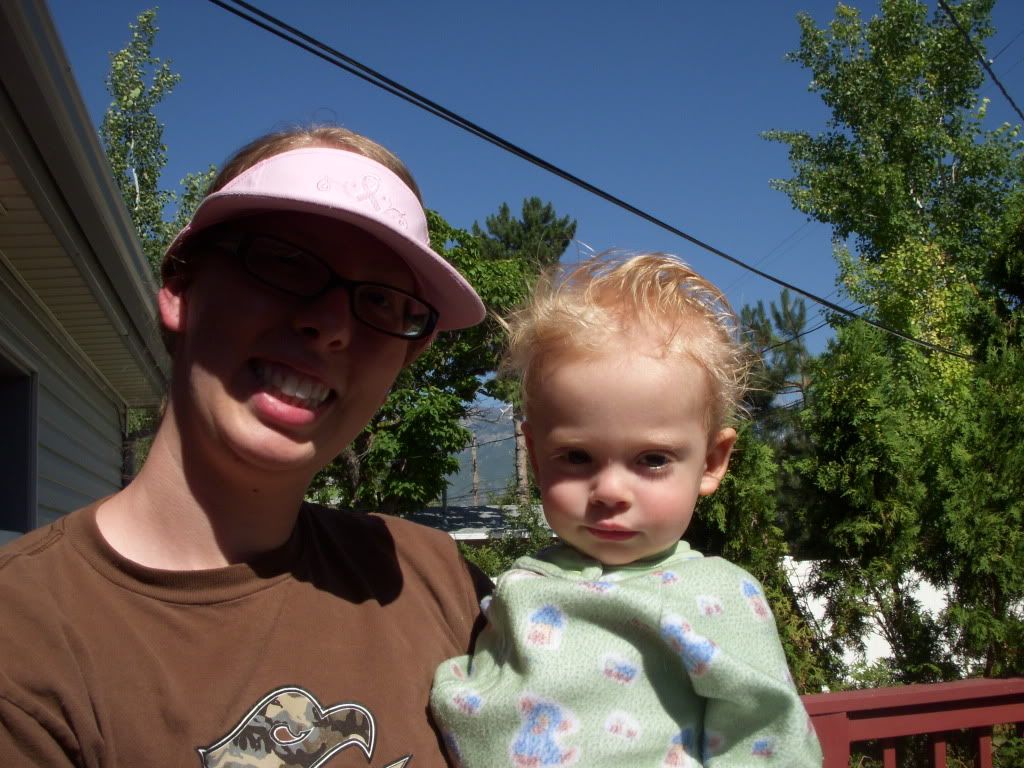 Immediately after the haircut

After the haircut and a bath. I was sad to see the length go, but he looks much better. What a handsome little man I have!

I've never been so glad that I went to hair school as I was last night after cutting his hair. Sometimes I've even been embarrassed about it. But seeing this pictures gives me a sense of pride in myself. I learned a lot while I was in school (more about life than hair), and it is showing in my family, my household, and my self confidence now.