Here you go Mara!
I love these pink lines so much more than the blue ones. There's no doubting them! Top test was taken Fri morning, 2nd pee, right after the 2nd blue dye test. The 2nd FRER was taken Sunday afternoon when I got home. I'm feeling pretty good so far. Felt a little sick a couple days at camp, now I'm just exhausted, hungry and peeing a lot. Maybe a wee bit more emotional too
I'm really excited. This baby was kind of a surprise. We DTD the day after I'm pretty sure I ovulated, and DH knew this, but we took the chance anyway- he was still shocked despite me being very clear that there was still a chance we could conceive. Thankfully he's over it and excited now. My first appointment is Sept 7th, and the my 10 week ultrasound is the 20th. I'm really looking forward to them! I'm crossing my fingers that everything goes well! Anyway, here's the picture of those pretty pink lines! Thanks for all the congrats ladies!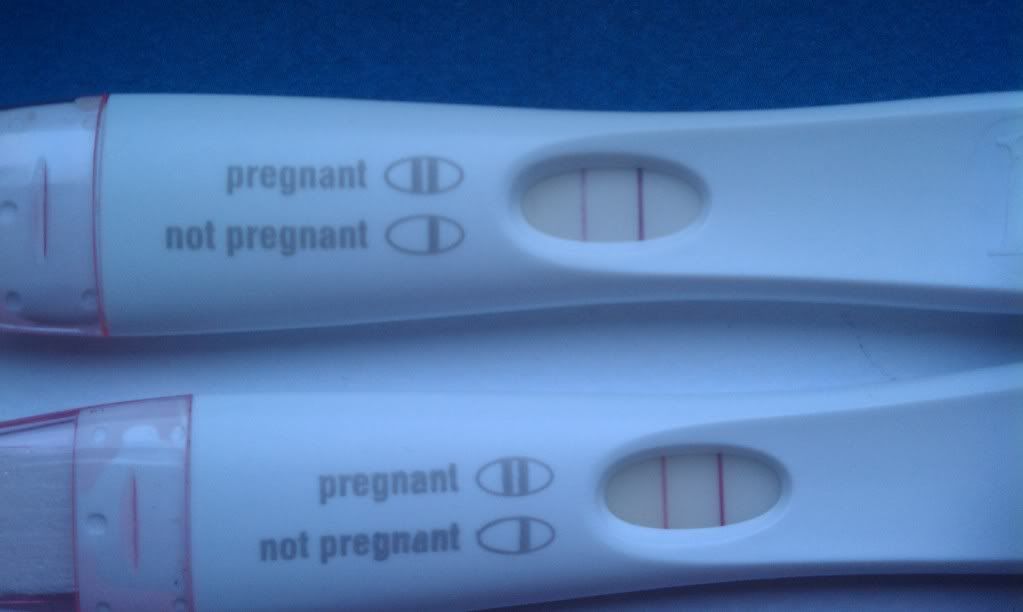 Took the second blue dye test this am and got the same line. I was a little freaked out by the false positive stories about this brand so I went and got a FRER and took it immediately after I got home and got a pretty pink line! We're on our way to go camping, so no pic until Sunday or monday! Looks like I'll have another April baby!!!!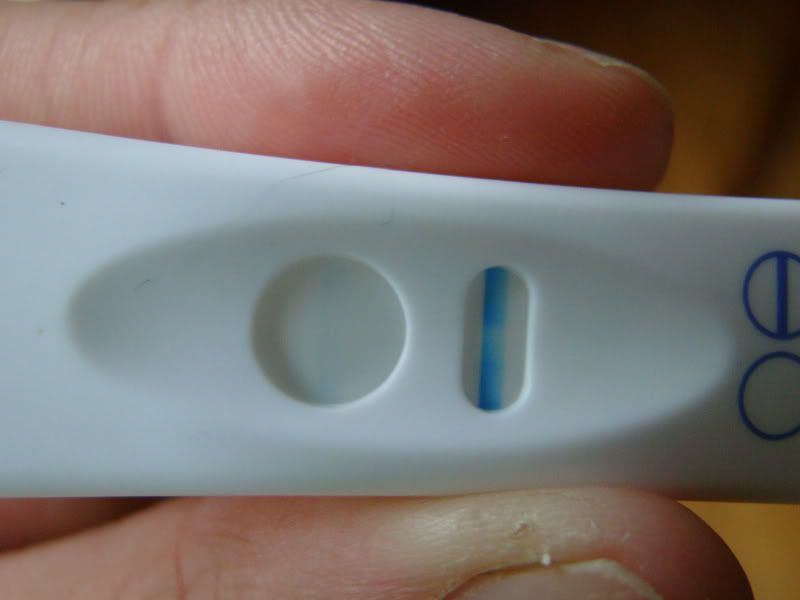 :eek:
I know it's a blue dye test (really kicking myself now and wishing I got a pink dye) but it came up within 2 minutes and is still there. Definitely looks blue not gray, although it was really tough to get a pic. I think I'd probably be around 9-10 dpo, and I just took it an hour ago, not really holding my pee! So what do you think? Yes, No? False positive? I got two, so I'll be taking one tomorrow with FMU!