Went great! Gained 2 lb but my blood pressure was a little high. I have to admit I'm still freaked out when I go.. I think once I feel baby constantly it will be so much better and I am going to start exercising again and eating better as well.
She decided to let me take a little peek at baby.. so I will upload a pic later. She said she couldn't tell gender yet.. and baby had legs up too.. but in a couple weeks we will find out hehehe.. can't wait. All my coworkers thing baby has "girlie features" I'm thinking.. how can you tell anyway? HAHAHA.
Anyway, next appointment is 12-27-12 at 4!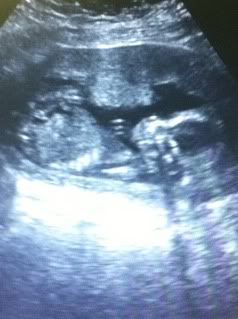 Baby love!!