Sorry to start a separate thread--didn't want to clog up the Randoms with photos! Plus gotta lot to update. Figured no one would mind since we've been a bit slow.
First --Vegas === totally awesome!
We stayed at the Venetian -- I really recommend if anyone wants to go with kids, every room was a suite, had a great splash pool for Zayden, he had a blast! There was nothing we did that I had any issue with taking Z to --except the pirate show at Treasure Island was a bit, umm, R rated? Nothing bad but "mature" themes LOL --didn't phase Z but if he was a bit older. . . .
Here are some photos!
Here is me and Charley and my bf Jeannine and her hubby Mike --drinking margaritas!
Z got one too (virgin of course--though he shared)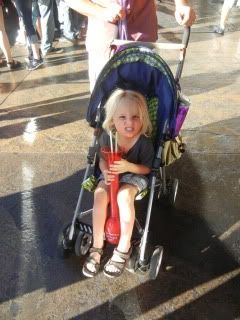 Not cooperating for photos!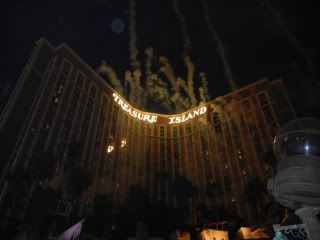 Vegas has an AWESOME children's museum -- this was a room that gave hurricane winds up to 80 mph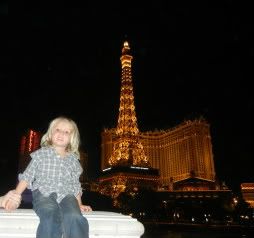 Surprises.....well...... DD Tiff came to surprise us, and brought her bf. Here is Zayden on Jeff's head watching a volcano (Z kept making these hilarious faces)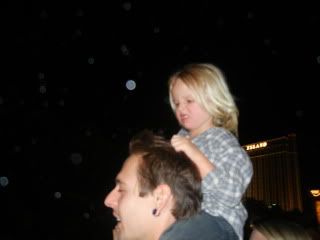 This was supposed to be a surprise --they drove up late one night and got a room, I splurged and got them a room for a second night at our hotel (ain't I just the best LOL) Tiff called DH to tell him she was coming and told him not to tell me, given I was standing right there when she called, he did tell me.
So it was the first time I met bf--tattoos and piercings aside :rolleyes: He was actually really nice, and I hate to say I liked him.
And sooooooooooooooooooo, she and he told me the next "surprise" that I was going to be a grandmom again in April. :eek: Okay, truth be known, I already knew this but she didn't know I knew -- long(er) story. Besides she is using our insurance so I had seen the claims.
She graduates in December and is on track so I am worried but what can I do????? Besides, the guys is pretty nice and more stable emotionally then most of the other bfs so I am hopeful this is a good thing.
Oh and the final shocker of the week....we got pre approved for a mortgage
(which I didn't think we would as long as I was on there cause of credit challenges -- but we did!!!! DH is so happy and wants to buy, and be in a house ASAP-- by thanksgiving if he can get away with it. Not sure it will happen that fast, but that is another LONG story too!
So the year I turned forty, I will have become a grandma twice and bought a house. Can't wait to see what the rest of the year has in store for me.