I guess I'm next. LOL. Colby and Jackson are hard rooms to follow. LOL.
My mural is not complete, but I hope to get back on it when school starts.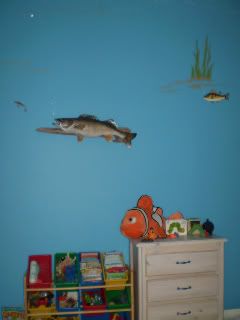 This is the lake mural. It will have more fish soon. The large walleye my dh caught in Lake of the Woods, MN. We put a lure and fishing line on the actual mural. It is pretty cool.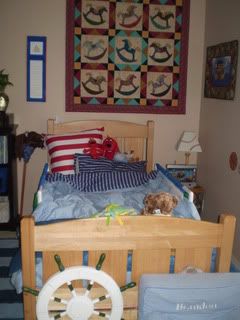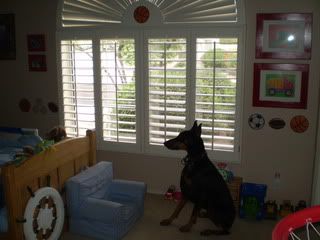 and last but not least Alicia with her new pet, Monnie