I finally started Weight Watchers on July 7, 2011.
This is a picture taken of me in April, 2 months before I started. When I finally went in I weighed 237 pounds and felt awful.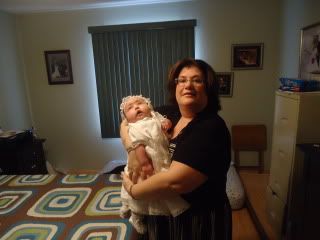 This is me 1 month later, August 6, 2011, but 4 months after the first picture was taken, I had lost about 11 pounds so far and was feeling MUCH better although standing next to the very tall and skinny Taylor Swift didn't make me feel much skinnier, lol!
And this final picture was taken on Wednesday, October 26th, I am now currently down 36.2 pounds. I hope to break through to 199 this Thursday!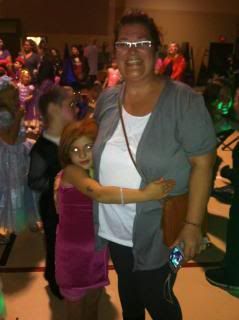 I still have a ways to go but I feel so inspired and dedicated this time and it feels amazing. I wear a pedometer all day long to make sure I get up and move around. I am so glad I am taking my life back! I have started wearing make up again and got my nails done for the first time in years! The next thing is the new wardrobe but I'm saving that for when I reach my goal weight which I hope will be 100 pounds. Emma receives communion on May 5th and I'm hoping to reach my goal by then or at least be very close so that my new wardrobe will be in time for summer!
Thank you for letting me show off a bit!