I'm finally getting around to posting a few pictures from Miles' party last weekend.
He spent most of the time doing this...because my cousins brought him their tub of Thomas trains that they don't play with anymore.

Opening gifts - he received lots of fun things! A bike, scooter, fishing pole, some clothes, money, trains, train case, etc. I'm dreading Christmas.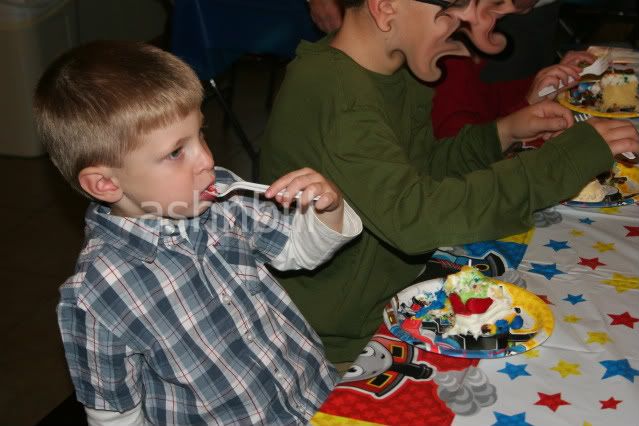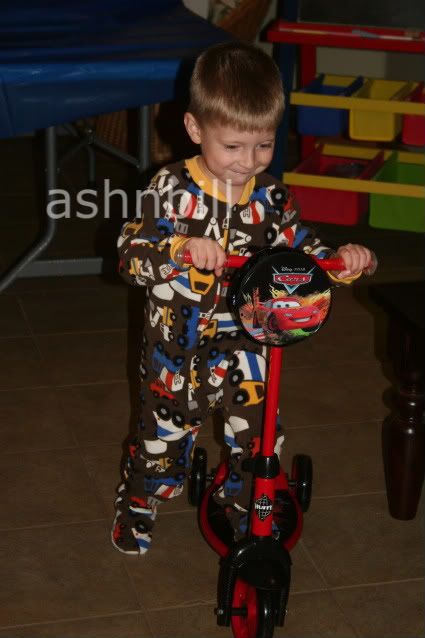 We had his 3 year well-child visit yesterday. That was interesting. He got his eyes checked, his hearing checked (he didn't really get what he was supposed to do for that, LOL), they took his blood pressure, all that good stuff. No shots this time, yay! He weighs 35.9 lbs ( :eek: ) and is 39 inches tall. Guess we don't really need to worry about his weight anymore - thank you, Carnation Instant Breakfast.